This post may contain affiliate links, which means we may receive a small commission when you make a purchase at NO additional cost to you. Thank you for supporting our site in this way!
I'm over at the Tommy Nelson Blog again this month with a post featuring what else but…LOVE! I would argue that the best Valentine's present you can give your kids is your presence, but with that, it's easier said than done.
I've learned a lot of things about my kids in the short seven and a half years that I've been a parent.
Some days I think I've got it all figured out; but those are usually followed by days where everything I've thought to be true backfires on me.
Other days I stand in their darkened bedroom after they're asleep, watching their chests rise and fall with each breath, and simply marvel at these little lives God has blessed me with.
Still on some days, I struggle simply to get everyone out of the door on time and then collapse into tears in the car line after shoving them out the door 30 seconds before school starts.
And yet in all those instances, over all those years and in every circumstance, there has only been one piece of parenting advice that I've found to be universal: Pay attention – it goes too quickly.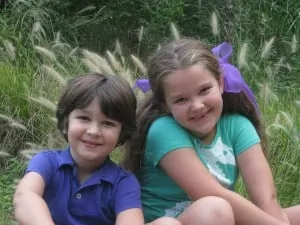 Read the full article on the Tommy Nelson blog…