This post may contain affiliate links, which means we may receive a small commission when you make a purchase at NO additional cost to you. Thank you for supporting our site in this way!
Are you looking for details on my Bite Size Thanksgiving feast I shared on TV? Well I have all the recipes here, including the inspiration for this homemade Thanksgiving in 3 courses with 3 ingredients each.
My friend, Mary Elizabeth, came to me recently with a conundrum: she invited her daughter's entire Kindergarten class over for a Thanksgiving meal since a large percentage of them were not born in this country. However, she quickly became concerned about logistics like seating and flatware, not to mention the fact that she's never cooked a turkey on her own before!
So we came up with a brilliant idea: Bite Size Thanksgiving! We'd recreate all the quintessential flavors of Thanksgiving, but in bite size portions you could eat with your fingers while walking around. Without further adieu, here are the bite size Thanksgiving menu details…
Appetizer: Pumpkin Delight Dip
Get the full Pumpkin Delight Dip Recipe
Main Course: Thanksgiving Dinner in a Bite: The Little Pilgrim
Get the full Thanksgiving Dinner in a Bite Recipe
Dessert: Mini Sweet Potato Pie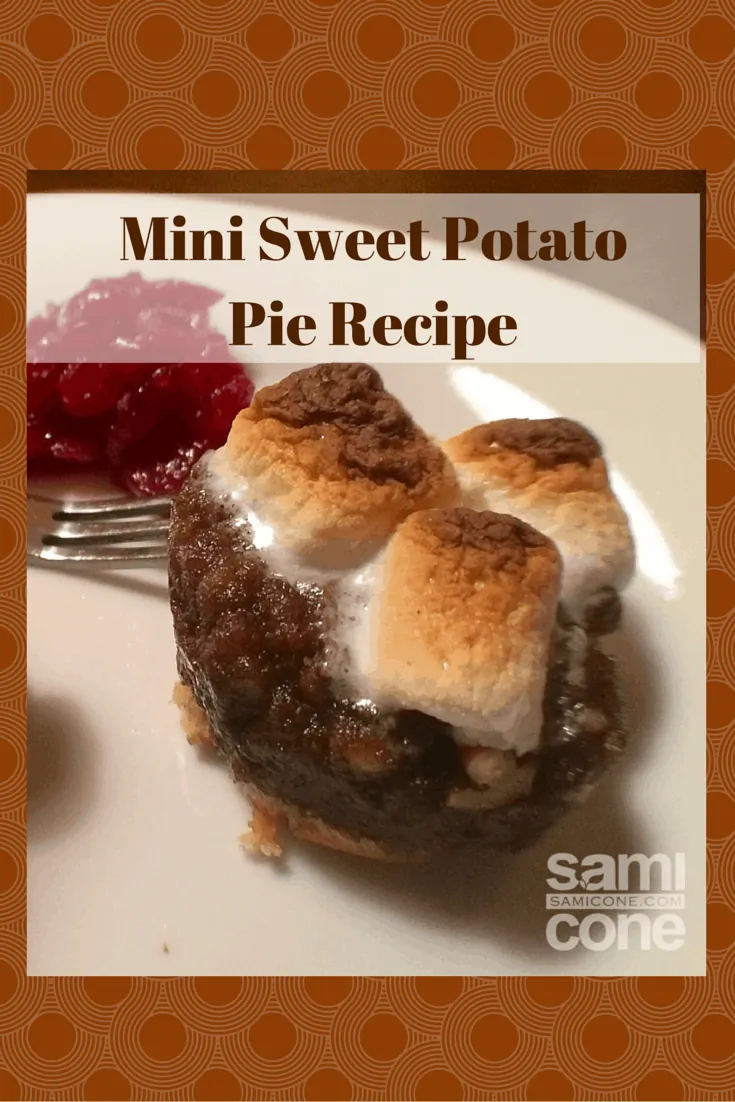 Get the full Mini Sweet Potato Pie Recipe.
Check back later for the video from my Talk of the Town Bite Sized Thanksgiving segment!
BONUS RECIPE: While it's definitely not quick or bite-sized, you HAVE to try our Cone Cranberry Salad recipe…it's our family's favorite Thanksgiving dish!
In case you missed my Talk of the Town TV segment, you can watch it here: