This post may contain affiliate links, which means we may receive a small commission when you make a purchase at NO additional cost to you. Thank you for supporting our site in this way!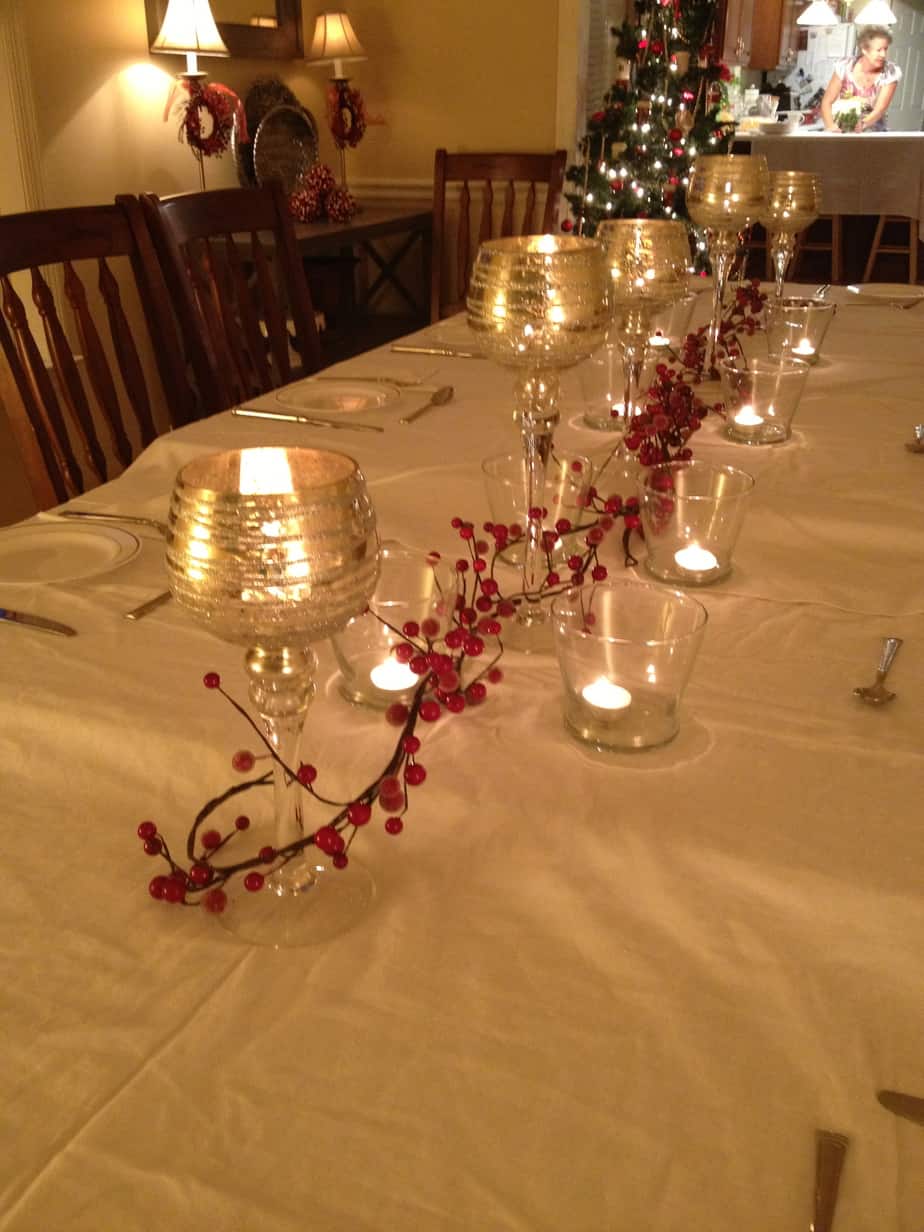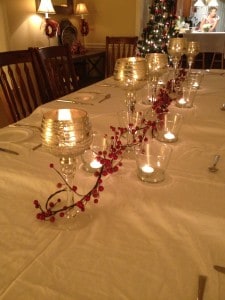 Been wondering how to throw a great holiday party for less money? It seems like holiday parties are a dime a dozen this time of year, but many of us shy away from hosting such a bash because the dent it can put on our wallets.
But I'm here to break the holiday party myth: Throwing a great party doesn't have to cost a lot, but can still be simple, safe & fun!
How to Throw a Holiday Party for Less:
1. Go to stores you know & trust where you can get a lot of things done at once, but still stay on budget.
Example: Use Aldi for all your baking needs. Not only do they have all the essentials, but they also have fun add ins and nuts that are usually much more expensive. (Everything below was under $25!)
If you'd rather not go the scratch-made route, consider a place like Sam's Club: a one-stop destination for all your entertaining needs! They have everything for your table! Whether you're looking for platters of gourmet-to-go desserts (like The Cheesecake Factory Hershey's Cheesecake & the Artisan sampler pie) or appetizers like chicken and bacon bruschetta and mini quiches, you can find it there, as well as holiday decorations, tablescape & serving items.
The best part is that Sam's Club offers a 200% satisfaction guarantee on fresh meats, savory seafood, crisp produce and baked goods so you'll feel comfortable knowing you are serving quality food items to family and friends.
2. If you want to keep it even simpler and don't want to serve food, consider doing just a holiday beverage bar with a kid friendly hot cocoa or apple cider, as well as a coffee drink and blended drink for the adults using quality small appliances from Black & Decker (I love their single-serve coffee maker and blender – you can get each for under $30!). And don't be afraid to to ask people to bring cookies to share and maybe even enough to take home!
3. Keep it family friendly by coming up with a fun theme (like Christmas PJs), putting out kids' Christmas crafts or showing family-friendly Christmas movies (like VeggieTales) and make sure to put away breakable decorations and instead opt for Energizer flameless candles.
Keep decorations simple and budget friendly – shop deals at Michaels, find receptacles you already have and fill them with fruit, cheap ball ornaments or tree cuttings from your yard! (Makes your room smell great too!)
I also love the new Christmas designs they've come out with! Now you literally don't have to watch your money burn as they flame does 😉
Check back to watch my segment on the topic from Fox TN Mornings!