This post may contain affiliate links, which means we may receive a small commission when you make a purchase at NO additional cost to you. Thank you for supporting our site in this way!
I cried a lot today.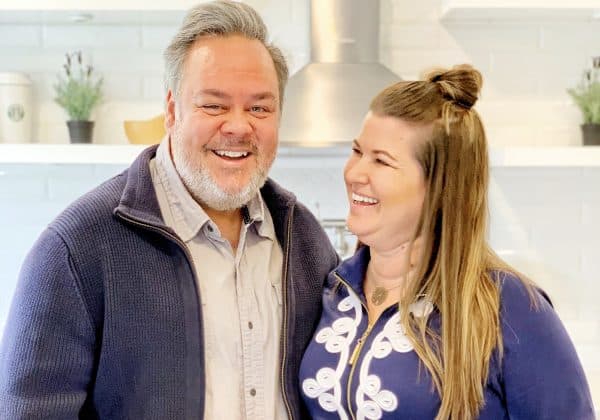 Don't get me wrong, some were really happy tears. (REALLY happy tears)
But some came when I thought my words hurt someone while teaching this morning…and then hearing the truth of their story.
More tears came at a night of remembrance we had at church tonight- lives we felt we lost too soon – yet also fully believing God walks alongside us in each & every moment and recognizing His ways are higher than our own.
And then there was this moment ?.
We had a sweet friend over for lunch after church. I suppose like any good Southern girl would, she quickly complimented my husband & I on how we looked, immediately followed by, "Have you had your picture made today?"
The thought hadn't even crossed our minds, so she quickly grabbed my phone & rectified the situation.
It was a beautiful reminder (yet again) of the juxtaposition of joy & sorrow in our lives.
I cried hard 3 times today (one of those being an ugly, gut-wrenching sob kind of cry), but I also laughed to the point of tears and belly aches.
When we stopped to say what we were grateful for before our family prayer tonight, my answer was simple: COMMUNITY. While our community reaches far beyond those we physically touched today, the presence of our community was palpable and for that, I'm eternally grateful.
If you feel comfortable, comment below with someone you're grateful for today…or better yet, stop right now to text them and let them know. I promise, you'll make their day ?.
{The Dress}
I also received a lot of compliments on my "sweatshirt dress". I have good news and bad news: yes, the dress is as comfortable as it looks. Now for the bad news: you can't find it anymore. It was part of the Lilly Pulitzer "After Sale", so it's no longer available 🙁