This post may contain affiliate links, which means we may receive a small commission when you make a purchase at NO additional cost to you. Thank you for supporting our site in this way!
I believe God 'speaks' to us in different ways.
For me, I get messages in my dreams.
They are not always literal.
Sometimes I wake up in the middle of the night with a word, phrase or number.
Other times, the meaning won't come to me until I'm journaling my dream the next morning.
Late last April, my life changed unexpectedly and abruptly. I learned my marriage wasn't what I thought it was. For years I had doubted my instincts and intuition and then one night the truth came crashing down in front of me.
That same week (the beginning of May), Nashville was hit with a powerful storm (a derecho) that ended up both knocking down our trees and knocking out our power for over 2 weeks. In the midst of that difficult and (literally) uprooting week, I woke up seeing the number "444".
444 signifies practicality, patience, determination and perseverance. It also represents inner wisdom and intuition. It signified to me that I was at the beginning of a new path, though I had NO idea what path that was or what my journey would hold. In that same moment, I looked up the date of 444 days from that moment and it was July 16, 2021.
This brought me tremendous hope, telling me that my birthday, July 17, 2021, would truly be the start of a new journey and path for my life moving forward. And that's exactly where I am now.
I've learned so much about myself, my kids and relationships over the past year and a half.
I've learned that I don't need to know my next steps, but I do need to know God on a deeper level and continue to discover his voice.
I've learned to trust myself more.
I've learned that reconciliation is not always possible, but forgiveness is.
I've learned to be certain in my own uncertainty.
I've learned that who I am is not defined by what I do.
I've learned that actions speak louder than words and intentions.
I've learned that I can experience suffering and glory simultaneously.
I've learned to press on.
I've learned what it means to love again.
That last lesson is one I honestly never imagined for myself. I thought I would be the "divorced, single mom" forever. But God had different plans for me.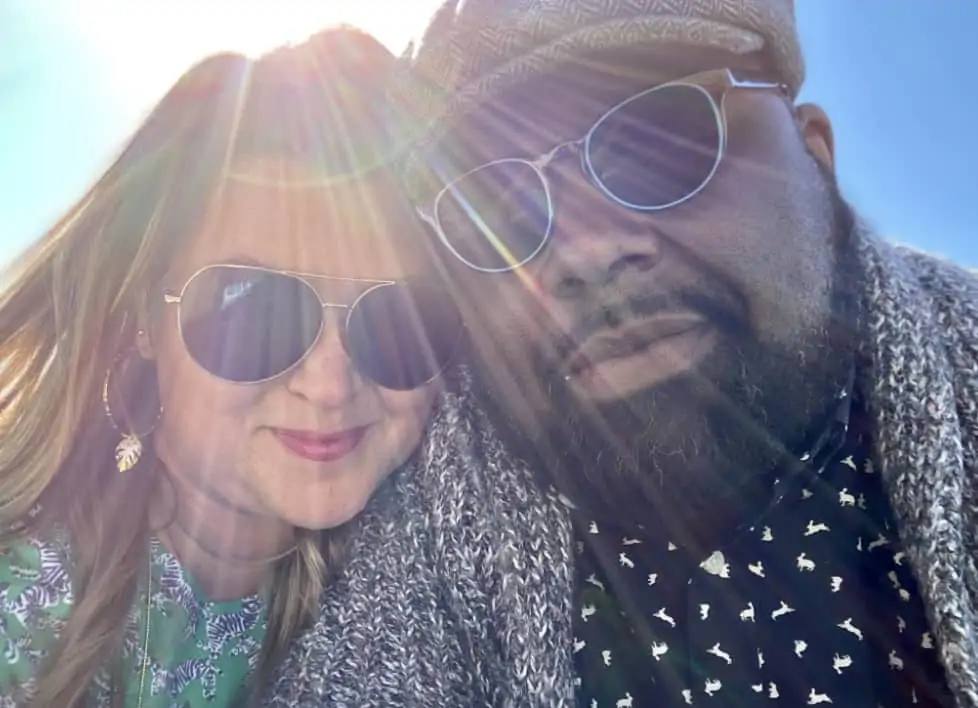 I was introduced to a man who loves the Lord and loves words as much as I do. He prioritizes me and my kids, while also honoring his own children. He works hard, is incredibly creative and isn't afraid to tell (& show) me how he feels. And perhaps most importantly, when we experience struggles and disagreements, we lean into each other instead of looking for ways to escape
I don't know what the future holds, but I'm committed not to define my destiny by my past. I'm excited to see how our future unfolds and I'm equally excited to give you a glimpse into this new season of my life. Thank you for your continued love and support. Let's press on…
"One thing I do: Forgetting what is behind and straining toward what is ahead, I press on toward the goal to win the prize for which God has called me heavenward in Christ Jesus." – Phil 3:13-14