This post may contain affiliate links, which means we may receive a small commission when you make a purchase at NO additional cost to you. Thank you for supporting our site in this way!
I'm excited to offer this Rudolph the Red-Nosed Reindeer The Musical ticket discount code for you all.
After all, you already know about my Bumble obsession after my Dollywood holiday trip, so it only seems fitting that the discount code would reflect that 😉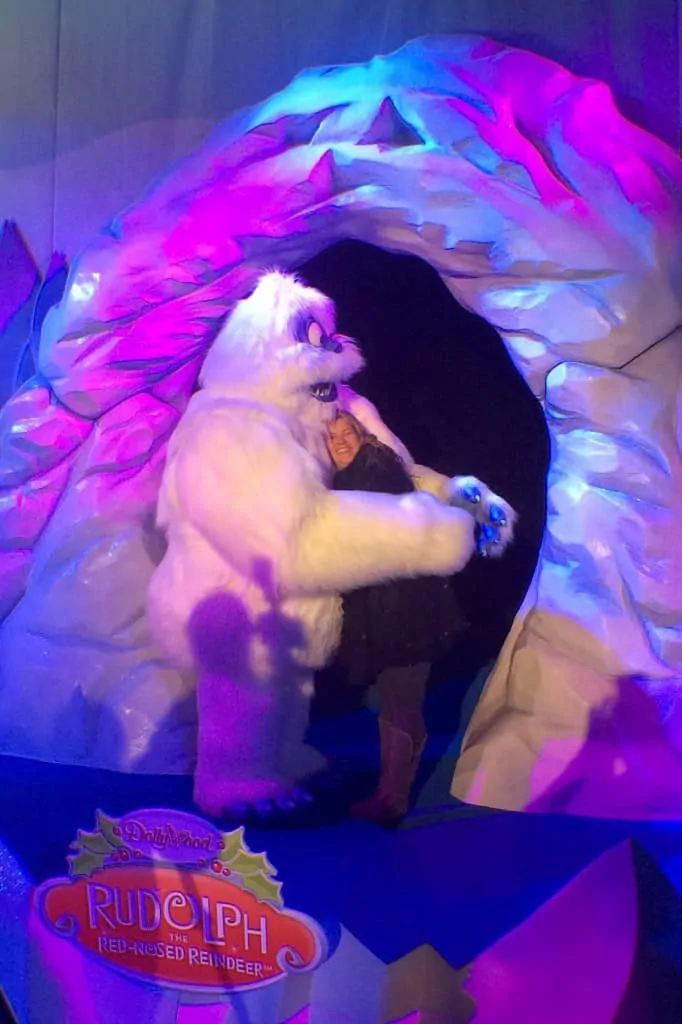 By using the code "BUMBLE," people can get tickets for 25% off selected seating for Tuesday – Thursday performances.
This is the 50th anniversary of the Rudolph the Red-Nosed Reindeer movie, which makes the live performance that much special. The post office is even doing their holiday stamps based off of the movie. (I've bought them already, but can't bear to use them on any letters yet because I want to keep them all…not smart money management, I know…)
This year's 2014 Nashville's Rudolph the Musical will run at TPAAC from December 16-21, 2014.
About the Show:
The beloved TV classic Rudolph the Red-Nosed Reindeer soars off the screen and onto the stage this holiday season.   Join us in celebrating Rudolph's 50 years on television and come see all of your favorite characters as they come to life in the all new Rudolph the Red-Nosed Reindeer: The Musical. It's an adventure that teaches us that what makes you different can be what makes you special.
Rudolph the Red-Nosed Reindeer Musical Ticket Discount Code Details
What: Rudolph the Red-Nosed Reindeer The Musical
Where: TPAC
When: December 16-21, 2014
Discount Code: BUMBLE
Where to purchase: Purchase online or at the TPAC Box Office (505 Deaderick Street), by phone at (615) 782-4040 or online at www.tpac.org
 To find out the latest information on more fun family events with great discounts around Nashville,
be sure to follow me on Twitter & Facebook!