Here's the skinny on the latest Shutterfly photo deal: take 50% off orders of $19 or more or 30% off orders under $19 with the code MEMORIALDAY. This deal goes through May 29th, so order today!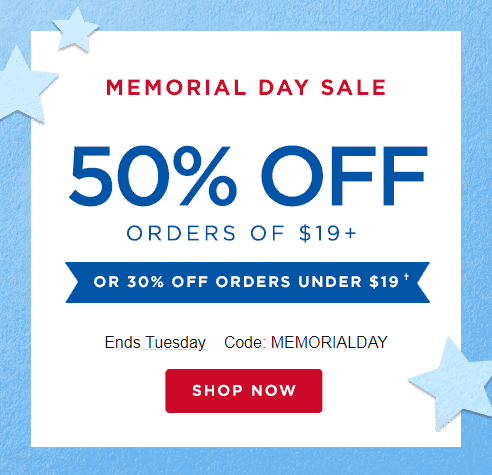 You can also receive free shipping on orders of $30 or more with the code SHIP30.
We've loved using Shutterfly. Before all the online photo sites starting coming out with multiple design options, Shutterfly was the first we found that not only offered great designs and colors, but also let us choose multiple images to showcase on our cards.
Shutterfly Photo Deal- Promo Coupon Code
Where to shop: Shutterfly.com
What you'll get: 30-50% off
 When to use it: through May 29, 2018
Disclosure: There are affiliate links used in this post, but I wouldn't share this if I didn't use them myself 🙂