This post may contain affiliate links, which means we may receive a small commission when you make a purchase at NO additional cost to you. Thank you for supporting our site in this way!
I've been searching for the perfect summer products for months now and I wanted to disclose some of the products you'll read about below were given to me to review to aid in my search. You'll also find some affiliate links below in case you want to purchase any of these items for yourself this summer!
I've been anticipating summer for some time now.
Not that long ago, it hit me that I'm still using the same makeup from Christmas a year and a half ago…much of which was given to me as a gift. I figured it was time to refresh my summer beauty routine.
So I reached out to friends and experts alike to try to figure out which summer beauty product essentials we're all the rage for this summer. But more importantly, I wanted to know the MINIMUM number of products that would BEST meet my needs.
In fact, I told them I didn't even mind spending more money on a product that served more than one purpose or was truly AMAZING.
Before I even mention the products I tried, I have to confess the one thing that really shook up my beauty routine: my trip to Paul Mitchell the School Nashville! I can't tell you how long it had been since I had a day of beauty (we're talking highlights, cut, facial, makeup – the works!) and it really made all the difference in the world! (If you want to find out all about my Paul Mitchell the School Spa Day and how reasonable it was, read here).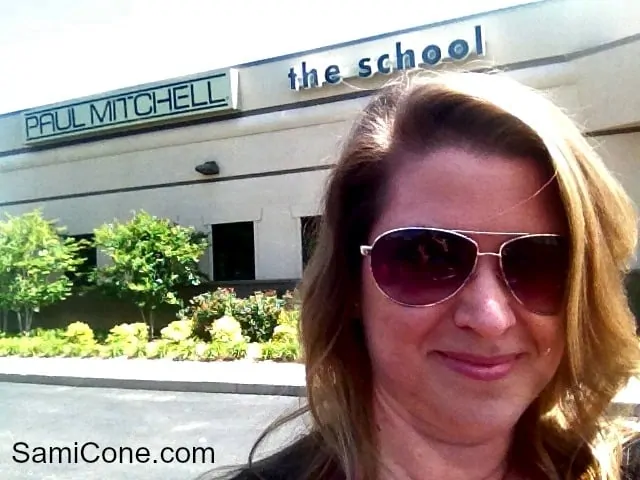 2013 Summer Beauty Product Essentials
Sun Care:
Of course, one of the most important things you need to do to amp up your summer beauty products is to add sun care into the mix. Here are two great examples of how to stay protected and look great!
*Hair
Speaking of Paul Mitchell, they have a Paul Mitchell Sun line that helps protect every strand both before and after being outside!


I was able to pick it up at the school and discovered it is a great way to keep your color fresh even when hitting the beach or the park with the kids. The products run around $17.00 per item and while that may be more than drugstore haircare, it's not really a bargain if you have to go back often to re-do your color because of the sun.
If you have to choose just one, my favorite is the Sun Shield Conditioning Spray with UV protection so my highlights won't fade or turn orange. (especially because it's so portable).
*Skin


If you're looking for an everything cream for summer that offers UV protection, evens skin tone, conceals dark spots, hydrates for 24hr and won't clog pores, check out Vichy ProEVEN Mineral BB Cream. It is a great base for make-up and can be found at Walgreens, CVS and Duane Reade. It costs $33.00, but when you consider you are getting your sunblock, foundation, matifier, hydrator and concealer in one, you are saving by using just one product!
Make-up
If you're nervous about buying the wrong shades for summer 2013, this is the one time I always recommend visiting the beauty counter: experts are there to help you find the best pop of color as well as what shades work best on your complexion. I visited Elizabeth Arden (I went to Dillard's, but I know they're also at Macy's) and got a makeover recently. I loved their Flawless Finish cream foundation, but I was really surprised at how much I've ended up loving their lipstick. It's rich and lasts longer than any I've ever tried.
I think what I appreciated most is that Celina took the time to go from A to Z with me – starting with skin care and even offering alternate shades and looks for work and evening. Other great makeup products to update for summer: Bronzer, waterproof mascara, and lip gloss.  offers free skin care consultations at their counters located in department stores like Macy's. You leave looking amazing and can often get samples to try or when buying a few items, they give a gift with purchase. Check out www.elizabetharden.com for their store finder to get your consultation. (I figure here you can plug the products or things about your experience you loved.)
I don't know about you, but I've often wished someone made baby wipes for adults to use for our hands and face! I love keeping First Aid Beauty Gentle Cleansing Wipes in my bag, especially during the summer. A couple things I love about these wipes in particular:
-They are actually a bit larger than some wipes which is great as you just need one at a time.
-They are great for removing your makeup and don't require water!
-They are perfect for sensitive skin because they don't contain parabens, sulfates or phthalates.
Nails
One of my favorite (& frugal) ways to embrace summer trends is with nail polish! I grabbed these aqua and coral colors at the dollar store and they actually lasted over a week! I painted them freehand above, painting the entire nail coral and then doing a diagonal wipe of the aqua. What do you think?
Giveaway
Would you like to start your summer with some of these beauty essentials? I have 5 summer beauty essential baskets I get to giveaway to 5 lucky readers! Just enter via Rafflecopter below and be sure to let your friends in on the fun too!
a Rafflecopter giveaway

Love this giveaway? Enter to win 1 of 3 beauty makeovers at Paul Mitchell the school Nashville too!