This post may contain affiliate links, which means we may receive a small commission when you make a purchase at NO additional cost to you. Thank you for supporting our site in this way!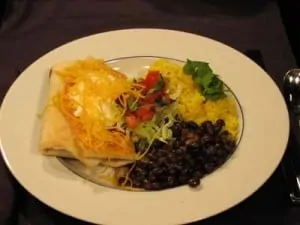 Did you catch me on Talk of the Town yesterday?
I know, it was hard to focus on me after the glitz of Dolly Parton & Dollywood's 25th Anniversary. However, I have to admit, I had a blast doing my first LIVE cooking segment on TV.
After watching the video, I certainly have a lot of things to critique (like to make sure I actually keep cooking the entire time and not just stand their and talk!), but all in all, I think it went well. After all, the producer said it was the best lunch she's had in weeks…I'd say that was a success 🙂
If you missed the show, live out of town, or just want to share in the good times again, you can watch the video on Talk of the Town here.
If you have any suggestions for what you'd like me to talk about next month on Talk of the Town, please post a comment below; I'd love to hear your ideas!