This post may contain affiliate links, which means we may receive a small commission when you make a purchase at NO additional cost to you. Thank you for supporting our site in this way!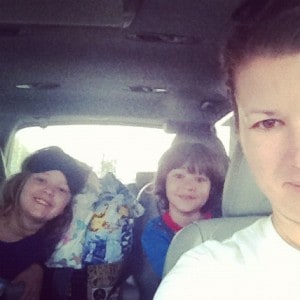 For many of us Spring Break is really upon us, so whether you're looking to save on Spring Break trips you've already booked, or you simply need some tips to make a last minute getaway possible, I've got the details on my top ways to save on spring break travel that I shared recently on Fox 17 TN Mornings!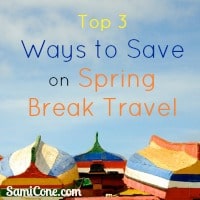 1. Book a Spring Break Staycation in your Hometown
With the economy being what it is, every town is looking to take care of their locals. Contact your local Convention & Visitors Bureau to find the most up-to-date tips on what fun & free activities are being offered this spring break. Here in Nashville, metro students can visit the Country Music Hall of Fame for free, plus get discounts for the adults accompanying them…and that's just one example!
2. Spring Break Day Trip
We're lucky living in Nashville: within just a couple hours we can drive to great destinations like Chattanooga, Atlanta, Birmingham, Memphis… I could go on! We even love heading up to Chicago in our car (don't forget, there's a Legoland Discovery Center & American Girl Store there!). Look at where you could get to within a day and then call your intended tourist destination to see if they partner with any local hotels to offer discounted packages.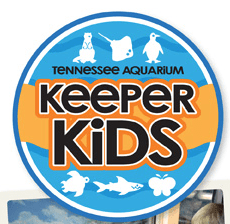 We're planning a 2 day trip to Chattanooga because we found out about the Tennessee Aquarium's package with The Chattanoogan; not only will we get to stay at Chattanooga's only AAA Four Diamond-rated full-service hotel, but we'll also be able to take advantage of all the great things the TN Aquarium is offering for spring break (we're especially excited about the Keeper Kids program that's free with admission!).
In fact, several hotels in the area are offering special Spring Break packages with discounts up to 30% off, so just when you thought you couldn't afford to travel at the last minute, here you go!
3. Pick Famous Spring Break Travel Destinations
Normally I tell people to avoid traveling when everyone else is, but if you want to travel to some of the top Spring Break destinations, play different hotels against each other and use the competition to your advantage to get a good price! Sometimes an old-fashioned telephone call to the manager on duty can do wonders to drop your hotel rate!
If you have a great relationship with a hotel chain, of course check with them first, otherwise be willing to stay somewhere new. A few Orlando properties offering special spring break rates:
*The Castle Hotel (1.877.317.5753)
*Hard Rock Hotel Orlando (stay more, save more – up to 30% off!)
*Orlando World Center Marriott: "More is Less" Sale –15% off three-night stays or 20% off four-night getaways – starting at $155/night, bookable now for stays May 1– May 15, 2013.
*staySky Hotel (with the fabulous "Pirate Plunge" pool & 17% savings through 3/31)
These are just a few ideas to help you this Spring Break and for future Spring travel.
Watch the video from today's Spring Break savings show on Fox 17 TN Mornings:

How do you save money when you travel with your family?