This post may contain affiliate links, which means we may receive a small commission when you make a purchase at NO additional cost to you. Thank you for supporting our site in this way!
This weekend was equally exciting in the Cone Home, not to mention, we experienced some gorgeous weather after a week of some pretty bad storms and constant rain.
I'm taking a little editorial liberty by including a picture from Friday as well, but I figured you guys would humor me…
Weekend Update in Pictures: October 19, 2014
On Friday, I chaperoned my son's 3rd grade field trip to Bowie Nature Center. If you know anything about me, "Sami" and "Nature" don't typically appear in the same sentence together, but it was a great day and more importantly, a great way for me to spend time with my son and get to know his classmates better.

On Saturday, we enjoyed a leisurely morning at home setting up my kids with their own checkbook registers before heading to the football field for an Upward double header. The second half of the second game was "players vs. parents" and let's just say I think the refs were biased…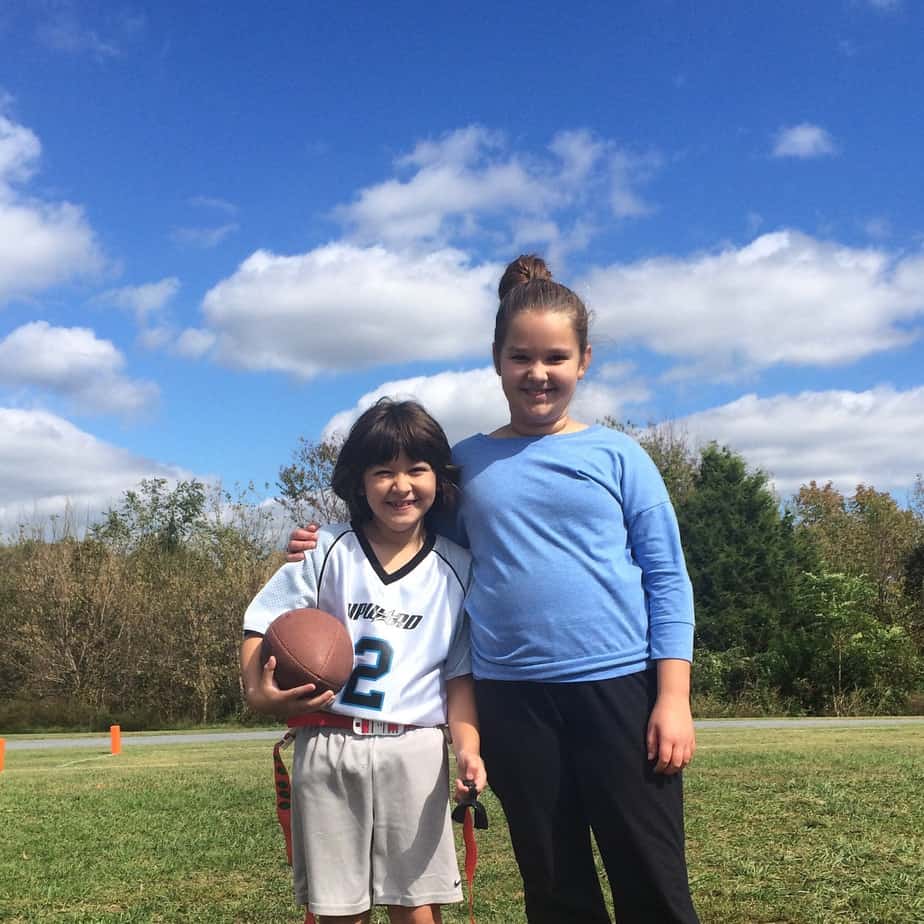 Though I didn't get a picture of my daughter at her Nutcracker rehearsal, I did snap this photo on the way to the Nashville Ballet. Normally, church signs are the fodder for many jokes, but this one REALLY hit home for me, especially because it resonates with exactly what we're discussing in our Freeway Small Group study:
"We are not free to choose what happens to us,
but we are free to choose how we respond"
On Sunday, after dropping my kids off with friends, I boarded a plane to Charlotte for ShareASale's #ThinkTank14 taking place at the beautiful Ballantyne Resort.
I even had time after dinner to take a bath and catch up on the latest issue of iBlog magazine (which I hadn't received at home yet) – you can even see water drops on the cover 😉 Even though I'm Operations Director, I'm quite proud of what we share in this magazine designed for women bloggers and influencers.
Resources I mentioned in this post:
ShareASale (an affiliate marketing network…with GREAT customer service, I might add)
iBlog Magazine: If you're serious about taking your blog to the next level, iBlog magazine is for you!
The links above are affiliate links, which means I receive a small percentage of the sale when you make a purchase AT NO ADDITIONAL COST TO YOU.
How was your weekend?