This post may contain affiliate links, which means we may receive a small commission when you make a purchase at NO additional cost to you. Thank you for supporting our site in this way!
We celebrated my son Britton's 8th birthday on March 1 with a Mr Peabody Movie Birthday Party.
The new Dreamworks Animation film Mr. Peabody & Sherman doesn't come out until March 7, 2014, but when I was offered the chance to give away 100 #MrPeabody tickets to my readers for a preview of the film on March 1, I saw a unique opportunity.

A movie preview is to gauge interested amongst the movie's target demographic, so what better way than to have a bunch of 2nd graders give their honest opinion? And thus, our Mr Peabody Movie birthday party was born!
Regal Green Hills Cinema offers kids' birthday party set-ups, so before the preview we all gathered for cake and presents.
Since we couldn't find any Mr Peabody themed cakes, we got creative with his iconic bow tie to come up with this clever cupcake cake. Don't you just love it?!
Even the parents enjoyed the sweet treats!
We had plenty of time (and room) to celebrate Britton's birthday and open presents before heading in to the theater.
We invited all the boys from Britton's class at school as well as some family friends, all of whom we're so excited to get to see Mr Peabody & Sherman a week before the rest of the world.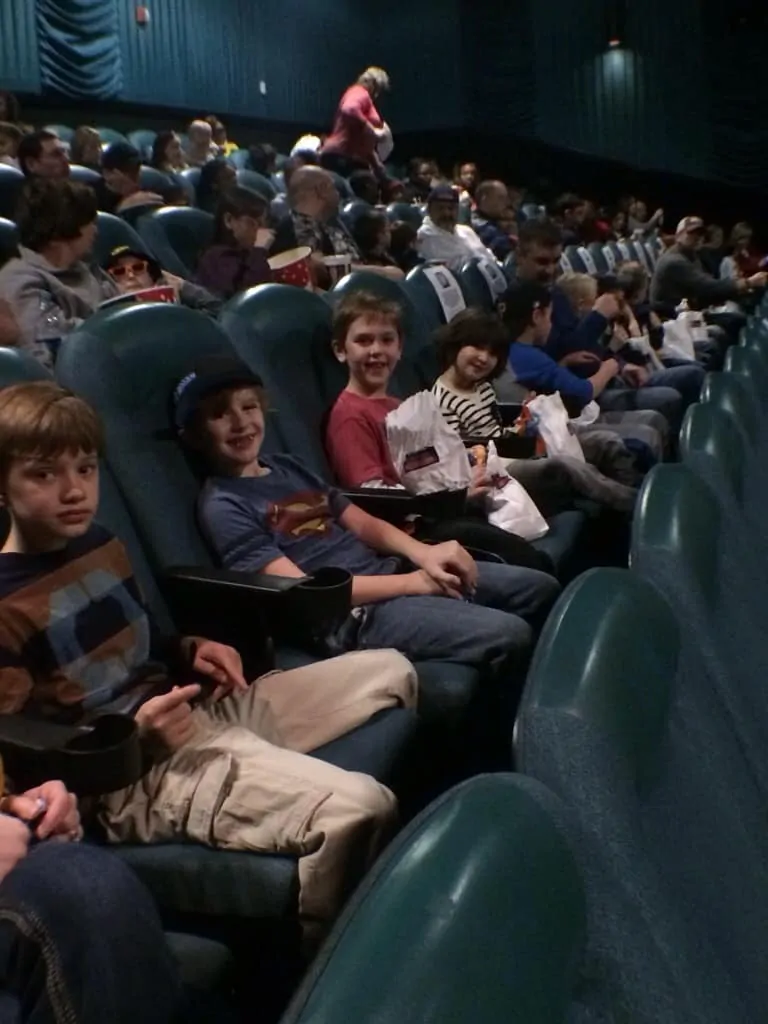 The reaction was unanimous – not only did the movie far exceed my expectations, but EVERYONE loved it! You'd expect that from the kiddos, but all of the parents who stayed for the movie (most of whom were dads) thought it was one of the best kids' movies they'd seen in a long time.
I especially liked how there were equal amounts of humor directed towards both the younger and older audience members, without pandering to either demographic.
There were so many laugh-out-loud, quotable moments and the story-line never had a lull. Honestly, I can't wait to see it again.
The only thing missing was daddy, who's busy on the Winter Jam Tour!
Bottom line is that I can't believe my baby is already 8. This sweet, funny, and loving little boy is growing up so fast. He still possesses the power to change the world with his compassion and generosity…that is, if he doesn't get distracted by that short-term memory he inherited from his mom…
Squirrel!
Happy Birthday Britton. It's a daily joy to be your mom and I learn so much from looking into your eyes each morning.