This post may contain affiliate links, which means we may receive a small commission when you make a purchase at NO additional cost to you. Thank you for supporting our site in this way!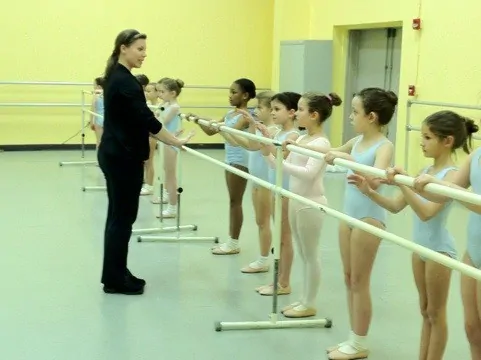 In honor of National Dance Day (July 28, 2012), the Nashville Ballet will be offering free dance classes! Not only that, they'll be teaching choreography from "So You Think You Can Dance" to record and submit to the show!

For the second year in a row, Nashville Ballet will serve as Nashville's official location of National Dance Day on Saturday, July 28, by offering free sample classes and choreography provided by the Fox hit realty show (& my personal favorite show!) So You Think You Can Dance.
"Through dance, we have the power to express our feelings, tell a story, accomplish our fitness goals and have fun," Nashville Ballet Executive Director Angie Adams said. "We want to offer as many opportunities as possible for members of the community to experience the transformative power of dance."
Nashville Ballet's National Dance Day will offer free classes in ballet, hip hop, contemporary and dance conditioning with elements of yoga and Pilates. All class participants will have an opportunity to learn choreography provided by SYTYCD, and perform as a group. The performance will be recorded and submitted to the SYTYCD website.
Here are the classes students can choose from between 10 am and noon:
10 – 10:30 a.m.                  All participants warm up with yoga/Pilates/conditioning class
10:45 – 11:15 a.m.            Choose amongst ballet, hip hop or contemporary
11:30 a.m. – Noon           Choose between Zumba or hip hop SYTYCD choreography
SYTYCD Executive Producer and judge Nigel Lythgoe instituted National Dance Day in 2010 to encourage Americans to engage in the kind of fun physical activity they see profiled each week on the television show. Lythgoe's initiatives to increase physical activity through dance and raise awareness for dance education across the country were recognized by Congresswoman Eleanor Holmes Norton (D-DC) in 2011.
National Dance Day classes at Nashville Ballet are free and open to men and women ages 13 and up. Advance registration is not required to participate. Participation will be offered on a first come, first served basis as space permits. Sample classes on National Dance Day are offered at the School of Nashville Ballet during the fall semester, which begins Monday, August 6 and is currently open for enrollment. Students who enjoy National Dance Day sample classes can enroll online at any time.
Students interested in enrolling in the School of Nashville Ballet are invited to attend one of two open houses Saturday, August 4 at each School of Nashville Ballet location – in Nashville and Brentwood. The open house at The School of Nashville Ballet in Nashville will be held 10 a.m. to noon, and at the School of Nashville Ballet Brentwood Campus 2 to 4 p.m.
I'll be making an airport run this morning 🙁 but I hope to see a lot of you dancing along!
Just out of curiosity, would you choose the Hip Hop or Zumba choreography class?