This post may contain affiliate links, which means we may receive a small commission when you make a purchase at NO additional cost to you. Thank you for supporting our site in this way!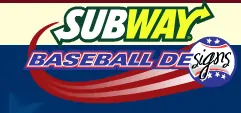 Most of my childhood memories revolve around competitive sports.
I think I participated in every sport, including horseback riding, figure-skating and everything in between! (Except for soccer…I never was much of a runner 😉
Before entering high school, I decided to focus on just one sport, tennis, which led me to eventually making a living as a young adult as a tennis pro!
To be completely honest, I believe it was my participation in all those teams that helped develop many of my leadership abilities as a teenager and adult. But I didn't want to just rely on my own word of mouth, so I wrote a book on it…literally!
In grad school, my Master's Degree thesis was on "How Participation in Competitive Sports affects Leadership in Adolescent Girls". I was so confident that participating in sports played such a large part in defining who I was as a person, that I felt the need to prove it through research.
After interviewing dozens of young women, who participated in both individual and team sports, I found they shared the same experiences I did. Almost every participant said the same thing: sports helped their confidence, enhanced their leadership, honed their skills, and encouraged teamwork. While many would think that the extra activity might detract from academics, I found the opposite. All the student athletes were described as "studious" and "disciplined" by their teachers and almost 90% carried a "B" average or higher.
Now that I have my own children, I'm proud to say that this fall they're finally the ages where they can both participate in team sports. For my first born, slightly introverted daughter, it's given her the confidence to step outside of her comfort zone and discover skills she never knew she had. It's also been amazing for her to receive encouragement, coaching and affirmation from an adult other than myself!
For my son who is more social than goal-driven, it's been such a good way to both hone his gift of bringing others together while giving him a chance to further develop is drive and focus.
Oh, and did I mention I am such a proud mama watching them from the sidelines?!?!
I'm curious to know what each of you think about participation in childhood sports. We want you to join in the conversation!
Just answer the question "What life lessons do kids learn from playing team sports?" and you'll be entered for a chance to win a $500 gift certificate for sporting equipment for your child's team.
Want to help more children stay active by playing team sports? Go to SUBWAY® Baseball DeSIGNS Auction onEbay. All proceeds go to the Little League Urban Initiative, which helps fund inner-city youth leagues and teams.
This is a sponsored conversation written by me on behalf of SUBWAY® Baseball DeSIGNS. The opinions and text are all mine. The $500 Gift Certificate Giveaway Contest runs from August 19 – 28, 2011. A random winner will be announced by September 1, 2011. Official Contest Rules.