This post may contain affiliate links, which means we may receive a small commission when you make a purchase at NO additional cost to you. Thank you for supporting our site in this way!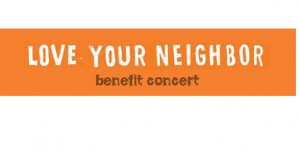 On Tuesday, May 18th at 7:00pm, Fellowship Bible Church will host a writer's in the round concert featuring top artist and songwriters tobymac, Brandon Heath, Jason Ingram, tobymac, Mike Donehey and Britt Nicole.
This is not a ticketed event, but doors will open at 6:15pm and a love offering will be taken. All donations go to benefit the rebuilding of El Shaddai Christian Church, which was totally devastated in the recent floods. Checks should be made out to "Fellowship Bible Church" with "Love Your Neighbor" on the memo line.
You can also donate to this cause by using our online giving system. After you login, choose the "Global & Local" fund and the "Love Your Neighbor" sub-fund.
On a personal note, not only is this a great opportunity for Nashville to hear some great songwriters while also supporting a great cause, but any opportunity to hear Mike D (from Tenth Avenue North) sing, I'm there. I've known Mike since Tenth Ave was our college worship band back at Christ Fellowship years ago. Their heart for Christ and passion for music is evident in each song and I'm so thrilled that the world is getting to hear them now! Make sure you check out their latest album, The Light Meets The Dark