This post may contain affiliate links, which means we may receive a small commission when you make a purchase at NO additional cost to you. Thank you for supporting our site in this way!
You may have heard of Christmas in July, but have you heard of Black Friday in July? Thanks to this Macys Black Friday in July coupon code, now you have!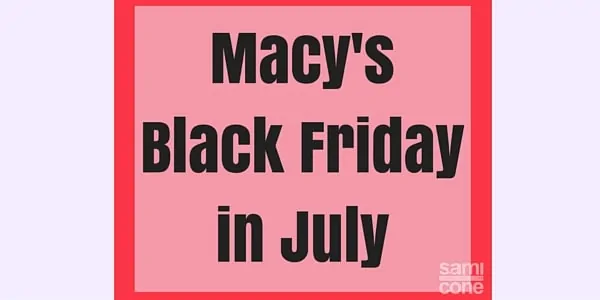 Some of you were worried because you just missed the Macy's One Day Sale for July, but now you're in luck: from July 6-11, you can start taking advantage of Black Friday prices.
Macy's Black Friday in July
If you follow my blog at all, you know my love for Macy's for many reasons, but there are two primary categories I shop in at Macy's:
1. For gifts (because they have such a wide range of products at great prices)
2. Kitchenware
Yes, you heard me – the majority of my kitchen accessories come from Macy's; I'm talking everything from tea kettles to platters and even small appliances.
But the one thing I've been coveting for quite some time is a spiralizer. Do you know what I'm talking about? It's that nifty gadget that turns vegetables like zucchini and carrots into spiral noodles, which is all the rage, especially if you're trying to live a gluten-free or paleo lifestyle.
Macy's Black Friday in July Kitchen Deals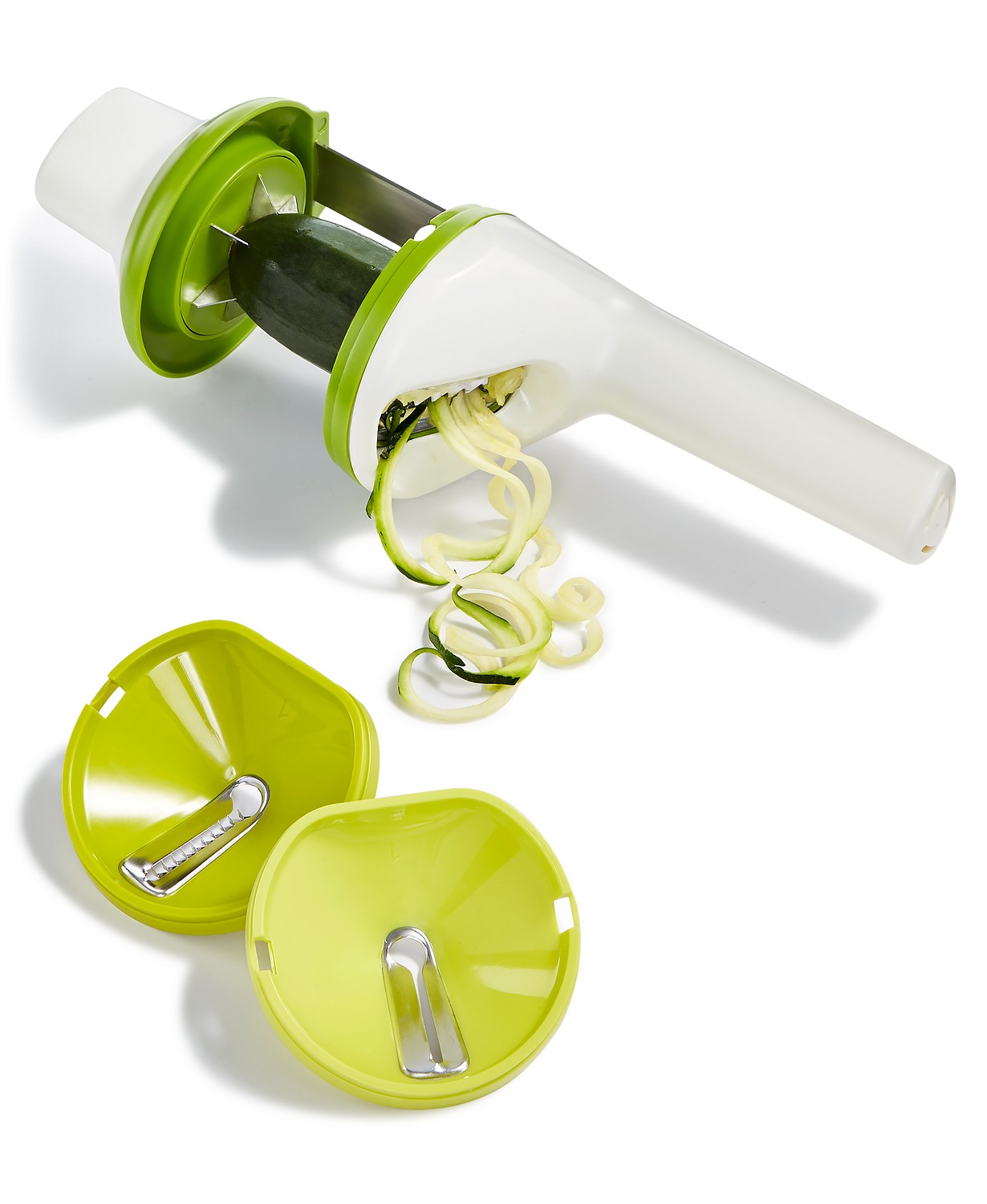 This is the hand-held spiral tool I currently have: Martha Stewart Collection Handheld Spiralizer (created exclusively for Macy's). It's half off right now, so it's a great value.

But this is the one I've had my eye on for a while now, and with my birthday coming up AND the Macy's Black Friday in July sale, I think my time has come to finally get the KitchenAidSpiralizer Stand Mixer Attachment.
Of course, if you're looking for something in between to jump-start your vegetable spiral dishes, why not give this OXO Good Grips Tabletop Spiralizer a try.
And don't forget, even when you order items from Macys.com, you can still return them in-store easily.
Black Friday in July at Macy's: Kitchen Essentials Under $10
Speaking of the kitchen, did you know you can get over a dozen different kitchen essentials for under $10 during this sale as well? That's right: you can get everything from pans and bowls to waffle irons and blenders for just $9.99.
Here are two of the $9.99 kitchen essentials on sale during the Black Friday in July sale:
* Mini Heart Waffle Maker
* Mini Donut Baker
The timing is so ironic because I was just saying how I wanted a small blender to travel with and a hand mixer to use on the stove when I can't use my KitchenAid. Thanks, Macy's!
So whether you're in the market for the latest kitchen gadget like I am, or you simply want to update your wardrobe, check out ALL the great deals at the Macy's Black Friday in July sale and make sure to use the coupon code below for even more savings!
Macys Black Friday in July Sale Coupon Details
Where to shop: Macys.com

When: July 6-11
What you'll save: Get up to 25% off your order
Online Discount Code to use: JULY
(some exclusions apply)
Macy's Black Friday in July Best Deals
Can you believe those savings? Some of the hottest brands like KitchenAid, Guess, Nike & Smashbox are 50% off or more! I hope you're not only thinking about what you need for summer, but what you could use for Back to School season and even what Christmas presents you could start stocking up on RIGHT NOW.