This post may contain affiliate links, which means we may receive a small commission when you make a purchase at NO additional cost to you. Thank you for supporting our site in this way!
Not only am I about to share a Macy's gift card giveaway for 2021, I'm showing you how you can save big at Macy's the next two days.
Save Big at Macy's today
As you know, Prime Day deals are in full swing for the next two days. And Macy's deals are as epic as ever.
In addition to saving money at Macy's this June, I'll detail how you have a chance to win one of four $250 e-gift card prizes from Macy's.
Macy's Epic Deals
Here are the 5 most EPIC Macy's deals I found during their June 2021 sale:
Macy's Epic Sale: Deal Details
I just listed my top 5 epic deals during the Macy's epic sale, but here are the deal details:
$2.99 Bath Towels
When you buy 4 or more soft-spun bath towels, they're just $2.99 each for the next two days at Macy's! These towels are regularly $14 each, so it's like getting four for the price of one!
$9.99 Cookware
From roasting pans to griddles and even mini cast iron skillets, you'll find over 70 limited-time specials on Macy's cooking tools and kitchenware right now.
$16.99 Bras
To this day, I have a hard time believing how much bras cost! It's not unusual to pay over $60 for one bra these days. But during the epic deals this week at Macy's, I found 43 different bra styles for just $16.99!
20% off Lancome
This 20% off Lancome deal is specials for several reasons. First of all, rarely do I see a discount on makeup this big with NO EXCLUSIONS. Second of all, it's online only. And finally, this discount extends beyond the 2-day sale and lasts until June 27.
$59.99 Instant Pot
It's not often we find an Instant Pot for over half off! Get the Instant Pot for $54.99 for a limited time. This Instant Pot multi-cooker deal is sure to sell out, so act fast.
Macy's Gift Card Giveaway 2021 Details
Savings.com is not just giving away one, but 4 $250 Macy's e-gift cards in their June 2021 Macy's gift card giveaway. Here are all the details you need to enter:
What: Win one of four $250 Macy's e-gift card prizes
How: This link will take you to enter the Macy's Gift Card Giveaway
When: Monday, June 21st at 12:00 AM PT to Tuesday, June 22nd at 11:59 PM PT
This is a quick giveaway. The winners will be chosen through a lottery drawing and notified on Wednesday, June 23rd via the email address used to enter.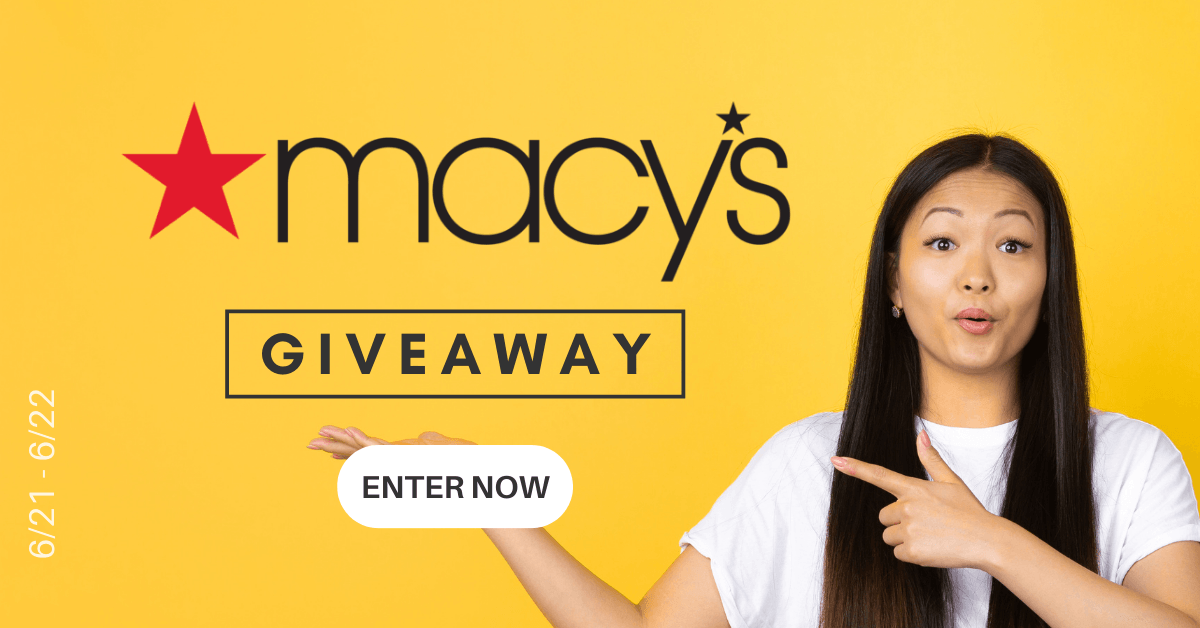 This post is sponsored by Sivan Social. All comments and opinions are my own.