This post may contain affiliate links, which means we may receive a small commission when you make a purchase at NO additional cost to you. Thank you for supporting our site in this way!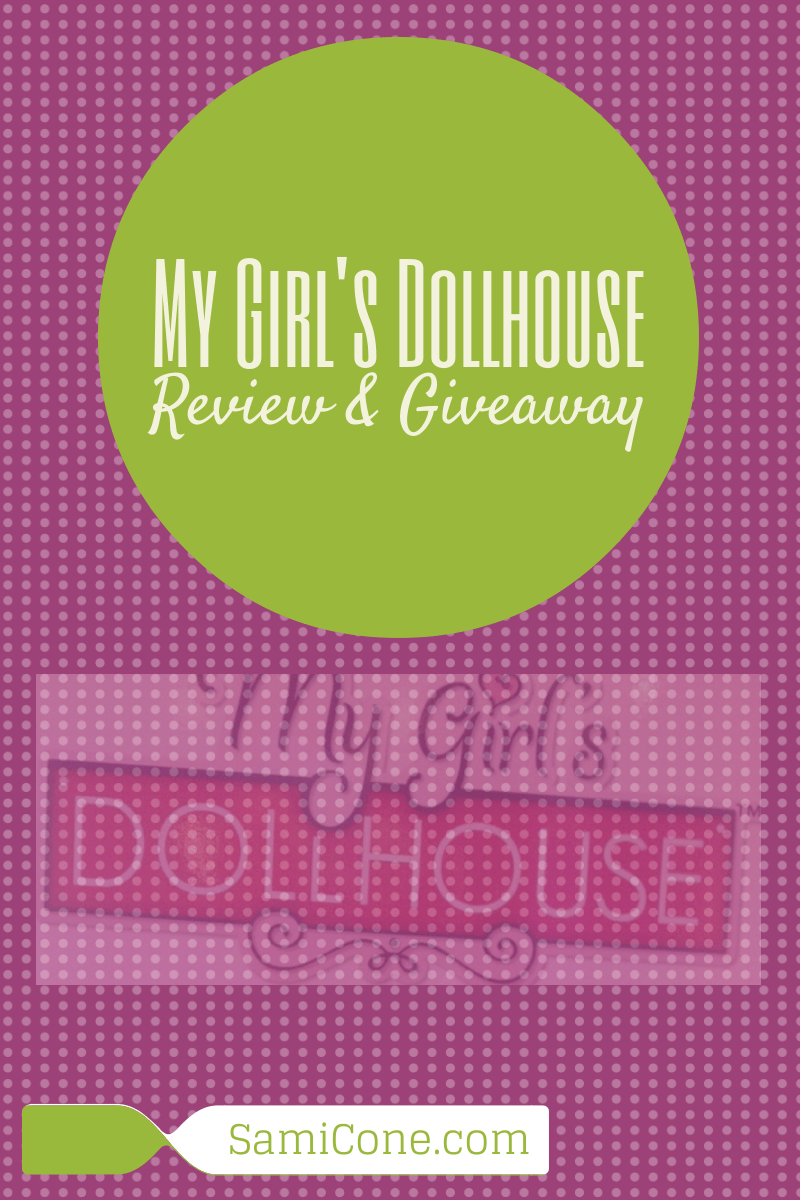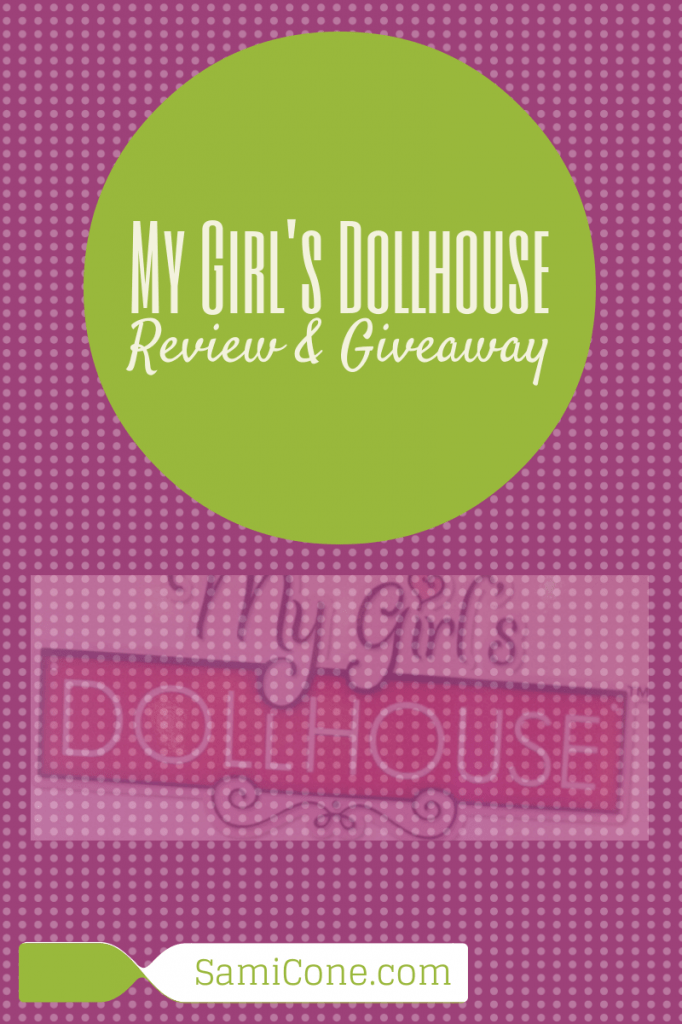 I can't adequately explain just how long I've been waiting to share this My Girl's Dollhouse review & gift giveaway with you!
But first, I need to give you a little backstory…
This summer, I found myself at a rather large blog conference in Chicago. As I walked around a special toy event, not only did I run into my friend Toni, but we literally stopped dead in our tracks when we found a dollhouse that was, literally, taller than us!
As moms of girls, it was hard for us not to stop and investigate this unique piece.
For one, it was bigger than both of us combined, making it an amazing showstopper. But neither of us had ever seen such a large, yet thoughtful, piece for our girl's larger dolls!
Think about it, where are most of your kids' or grandkids' dolls? On the floor of their closet? Slung on their bed? Upside down in a bag?
I mean, why bother spending any amount of money on these cherished dolls if we're not going to teach our young ladies how to properly care for them?
Most of all, I loved what an impact this could make as a gift. I've always been a proponent of working together with friends and family members to give our children one, special gift rather than lots of little gifts. As much as possible, we try to make sure the gifts we give our children center around experiences so they will so they can make memories for years to come.
If you want to see exactly what the impact this gift can have, watch this video. Because of the uniqueness of this gift, we simply couldn't wait until Christmas to give the My Girl's Dollhouse to our daughter. Take a look for yourself:

We quickly realized this was so much more than a gift for our daughter…
My Girl's Dollhouse has not only solved the dilemma of where to store her American Girl dolls and their accessories, but it is something that will enhance her play, encourage her imagination and more importantly, become something that can be passed down from generation to generation.
Did I mention it's beautiful & well crafted too?
Would you like to win a My Girl's Dollhouse for yourself? Take advantage of all the ways to enter below:
a Rafflecopter giveaway

If you simply can't wait to see if you win and want to BE SURE to get one in time for Christmas, here's what you need to do…
My Girl's Dollhouse Discount Code Details
*visit the My Girl's Dollhouse website
*Use code MODERN50 to save $50 off the Modern style My Girl's Dollhouse!
*Good through December 12, 2016
My Girl's Dollhouse graciously gave our family a dollhouse so we could share our experiences with you and ultimately give one lucky SamiCone.com reader a dollhouse of their own! Please show them love by using the following hashtags to talk about your excitement on social media:
#MGDH
#MyGirlsDollhouse
#HomeSweetHome
Good luck!