This post may contain affiliate links, which means we may receive a small commission when you make a purchase at NO additional cost to you. Thank you for supporting our site in this way!
Have you gotten your PicMonkey Royale free trial yet? No? Well here's why you need to start…

Do you ever wonder how people make those awesome photos on Facebook and Instagram?
Figure you have to be a computer genius to edit graphics?
Think all photo editing software is out of your price range?
Well I have amazing news for you!
There's a secret most of us bloggers already know, but I'm not sure how widespread that knowledge is, so I wanted to share this gem: WE USE PicMonkey!
PicMonkeyRoyale Free Trial Offer
That's right, PicMonkey is a FREE photo editing program based online that is SUPER easy to use and offers a TON of options.
Of course, you can upgrade to Royale for about $6 a month, but right now you can get it for FREE!
You hear me – Anyone who signs up for PicMonkey Royale gets a free 30-day trial. The entire collection of Royale goodness- for FREE.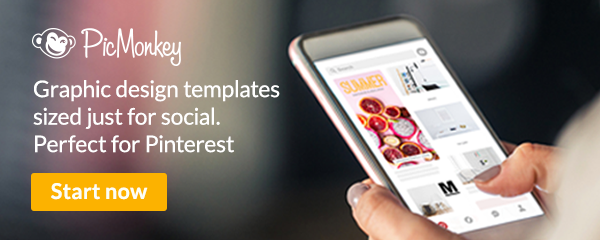 What Does PicMonkey Royale Do?
Let's review just exactly what "Royale goodness" entails:
50% more Frames, Fonts, Overlays, Textures and Effects
Twice the Touch-Up tools
Extra layouts and customization in Collage
Absolutely, positively, not a single ad
How Can I Use PicMonkey for My Photos?
So if you're not a blogger, you may be wondering, "How can I use PicMonkey for my photos?". Here are just a few examples:
Adding text to a Christmas Card photo before uploading the image to a photo site, like Shutterfly
Creating photos with a blurred background like you'd get with a fancy camera
Coloring just one part of a black and white photo
Re-sizing images quickly
I used to lament over all my friends who had expensive cameras or a special eye for taking amazing photographs, but now with my iPhone and PicMonkey, I can crop, color, filter and re-size my way to professional looking photos with just a couple clicks (and without taking any time-consuming or expensive photography classes).
So what are you waiting for? Start Your PicMonkey Royale Free Trial today! And even if you're not sure if you want to start the trial just yet, go ahead and play around with the free version first…it's always free.