This post may contain affiliate links, which means we may receive a small commission when you make a purchase at NO additional cost to you. Thank you for supporting our site in this way!
This is THE Smurfs 2 Wii Game Review – just done a little differently than you may have seen a video game review in the past.
In fact, I've never seen a Wii game review done before since we're not a huge 'gaming' family, but when I had the opportunity to review The Smurfs 2 Wii game, I happily accepted it since my kids have been dying to see the new Smurfs 2 movie all summer.
As I mentioned, our kids don't play a lot of video games, but my favorites are the ones that I can also enjoy watching the story of as they play along.
I was hoping this would be one of those such games.
The truth is, the kids said they really enjoyed it, even though the graphics were not comparable to what we've come to expect in the film (especially after experiencing it in 3D) and it took them awhile to figure out the goal of the game (they're only 7 & 9).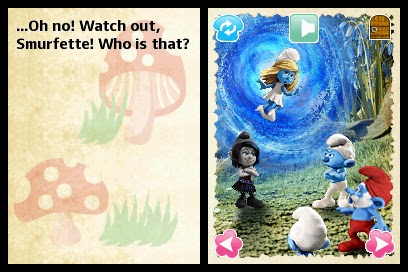 The Smurfs 2 Wii video game takes participants over 30 levels of gaming in 6 environments. Players can choose to be one of nine Smurfs featured in the movie, including Jokey Smurf, Hefty or Brainy Smurf. Even better, the full adventure is playable cooperatively with up to four players – perfect for the whole family (at least our whole family).
Check out The Smurfs 2 Wii game review straight from the mouth of my kids:

You can buy The Smurfs 2
Video Game (by Ubisoft) for $29.99 at Amazon right now.
I'm hoping the Smurfs 2 Wii game will tide over my kids until they see the new Smurfs 2 movie. I can't say it's my new favorite Wii game, but the kids say it's theirs; of course, the kids said the last movie they saw was their favorite before they ever actually saw it 😉
I was selected for this opportunity as a member of Clever Girls Collective and the content and opinions expressed here are all my own.