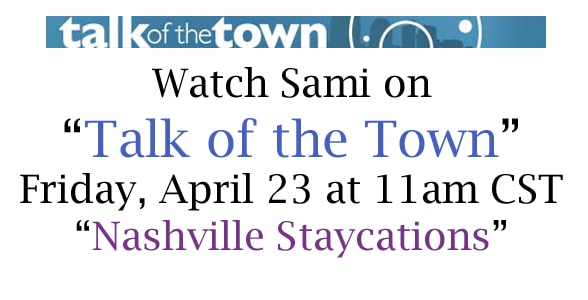 Click here to watch the video from today's segment!
Tune in to Talk of the Town on NewsChannel 5 in Nashville TODAY at 11am CST to watch my latest "Frugal Mom" segment on Nashville Staycations!
CLICK HERE for the show summary and all the giveaway links!
Then stay tuned on the site following my appearance for a TON of giveaways…no really…there will be a lot…too many really. What was I thinking? Oh well, my craziness is your gain!