This post may contain affiliate links, which means we may receive a small commission when you make a purchase at NO additional cost to you. Thank you for supporting our site in this way!
This post is in partnership with Savings.com on behalf of Wet N Wild, which I asked to write because of my longtime affinity for Wet N Wild makeup. All view below are completely my own. Affiliate links may be included below.
If you've been reading this blog for any length of time, you already know I have an appreciation for Wet N Wild beauty products, specifically their lip color. In fact, I praised it in this popular YouTube video I shot years ago teaching you my 5-minute car makeup routine:

Sure, like most women, I'm not completely loyal to just one makeup brand. But as someone who loves both value and performance, I keep coming back to Wet N Wild beauty products, especially as their makeup line continues to grow and develop.
One new product I wanted to introduce you to is the new Wet N Wild Mega SlimSkinny Mascara.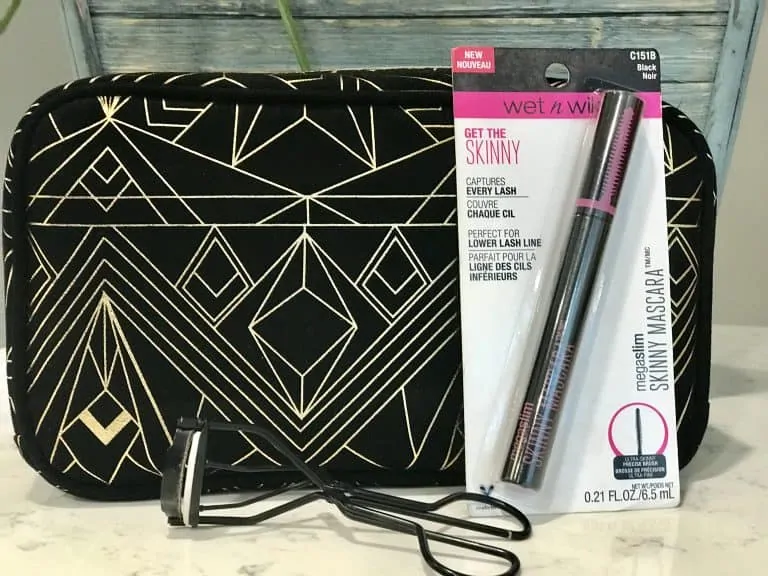 Wet N Wild MegaSlim Skinny Mascara Details
It seems that we can kiss clumpy lashes goodbye – or should I say – wave them goodbye? It seems the most important product feature and distinction of the new Wet N Wild MegaSlim Skinny Mascara is the innovative skinny mascara brush, which has a way of magnifying every single lash.
This mini magic wand offers greater precision, grabbing and capturing even your smallest lashes with deep, dark color. If we were in the military, we'd be promising you that "no lash gets left behind!".
Wet N Wild MegaSlim Skinny Mascara Features
I know, you're thinking, "What could possibly be so different about this mascara? What sets it apart from all the others?" There are 3 features you need to know about that differentiate Wet N Wild's Mega Slim Skinny Mascara from the others. It:
* features a skinny brush grabs and captures even the shortest lashes
* creates both length AND definition
* boasts intense black pigments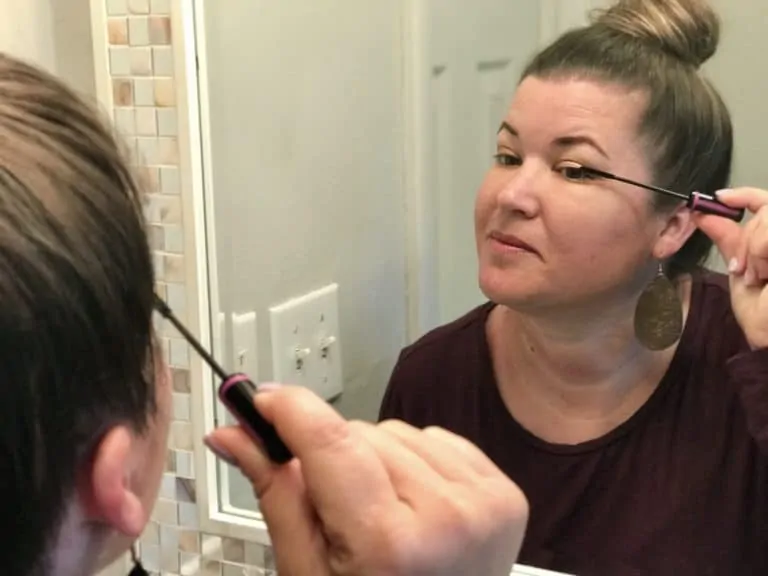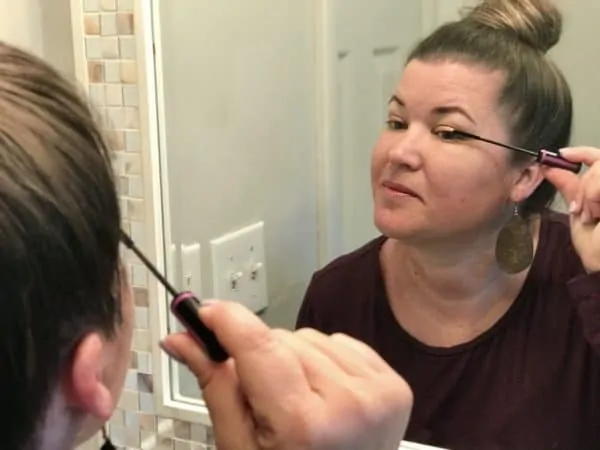 Wet N Wild MegaSlim Skinny Mascara Reviews
What you really what to know is how the new Wet N Wild MegaSlim Skinny Mascara performs, right? I can tell you it does exactly what it promises! The magic wand (as I like to call it) finally allows me to get the tiniest of lashes closest to my tear ducts, as well as stretch out those often forgotten about lashes at the corners of my eyes.
Just look at the definition and difference in my bottom and outer lashes on my left eye after just one coat (the right eye in the picture) in the picture below:
I would advise you to use two coats if you truly want to make your lashes stand out and achieve deep color as well as definition.
But don't just take my word for it. I found a few other reviews on WetNWildBeauty.com I found particularly helpful that I wanted to share with you. The first is from Mackenzie:
This mascara is EVERYTHING!! I don't usually review products, but I just had to review this one. I picked this mascara up from my local Walgreens a few days ago and I cannot stop using it. It's so amazing! It holds a curl all day and it really lengthens my upper lashes. I love how precise it is, and I love how well it applies on my lower lashes too. I'm obsessed and I will repurchase this when I run out!
Catherine goes on to say:
This is the best mascara I've tried. It goes on smoothly and holds a curl well, and it doesn't make all my lashes stick together.
And finally Lauren boasts:
Best Bottom Lash Mascara EVER! I LOVE this mascara for my bottom lashes! I know it might seem a bit ridiculous to some people that I use two different mascaras, BUT once you try this, you won't go back. It lasts very well and does a phenomenal job of separating & lengthening my bottom lashes.
Beyond the intrinsic value Wet N Wild always offers their customers, you can also check your Valpak envelopes to get a Wet N Wild coupon giving you an additional $1.00 off.
Just can't wait for that coupon to show up in your mailbox? Right now, you can get this Savings.com exclusive printable coupon for $1.00 off any Wet N Wild product, redeemable at Walgreens.
Ready to give the new Wet N Wild MegaSlim Skinny Mascara a try for yourself? Make sure to share your photos on social with hashtag #WetNWildBeauty and #WetNWildxWalgreens.