This post may contain affiliate links, which means we may receive a small commission when you make a purchase at NO additional cost to you. Thank you for supporting our site in this way!
If you're looking to get healthy this year, I have a FREE fitness challenge for you!
Working Out at Home Without Equipment
So many of us have goals to get healthy at the start of the new year, but that looks completely different this year.
With so many of us staying home and not having gym equipment at our disposal, what's a girl to do?
That's why I brought in Derrick Billups, Jr., Founder of City Fit Concierge, to help get us JanuREADY and show us some simple moves to do at home.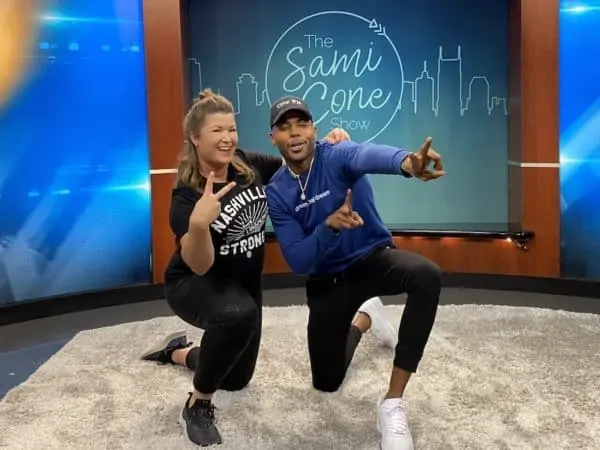 But it's really more than just our body, right? It has to do with our mind as well.
In order to define your new mindset, Derrick says to ask yourself these questions:
What is your WHY?
What is the reason you will commit to this journey? 
Free Fitness Challenge
Derrick has created an amazing program through City Fit Concierge & City Fit Live. Thankfully, he's offering all of you a FREE 3-week fitness challenge when you use the code SAMI21.
Come back to watch the full video of Derrick's appearance on The Sami Cone Show in January 2021…