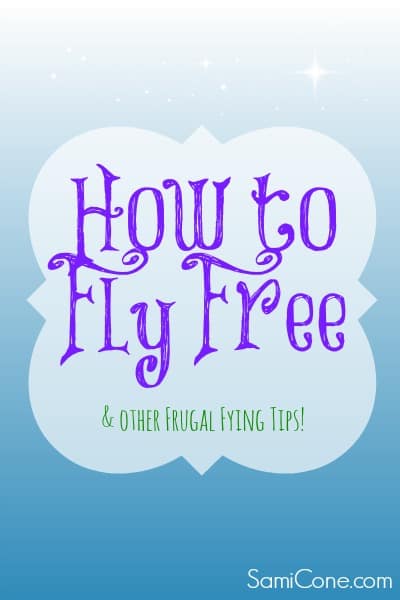 Wondering how to fly free? I've got the secret…along with other fabulous frugal flying tips for you!
That's right, it's important to not only book your flight with enough leeway to allow yourself to get bumped, but the key is to make sure to let the gate agent know as soon as you arrive at the gate.
I repeat, do not wait until they ask for volunteers to be bumped!
Did you miss any of my other favorite frugal travel tips that I shared on Talk of the Town or The Fish? Don't worry, I've got them all listed here for you!
Top Frugal Flying Tips
*Sign up for free frequent flyer programs (and make sure to use those miles before they expire!)
*Book with enough time to get bumped (and get free flights & perks even if you don't get bumped)
*Carry your luggage through security and then check at gate to avoid bag fees
*Redeem hotel rewards points for flights
*Park off site and use a shuttle to save on airport parking
On a recent flight, I was offered $500 dollars in flight vouchers if I would give up my seat for the next flight. At the last minute, they didn't end up needing my seat, but they still gave me a $50 voucher 'for my trouble'.
Another airline did something similar, except I received a $100 voucher when they didn't need me, plus I got bumped up to first class because there were no other seats left in coach!
It's been said that the magic number of days to book in advance in order to get the best price is 54 and the best time to book is early Wednesday mornings.
What are your best frugal flying tips?
If you don't want to miss any of my videos, make sure to subscribe to my YouTube Channel!
If you want to find more great travel deals at one of my favorite places in the world,
let my friend Jennifer from Destinations in Florida help you book your next vacation!
Looking for more information on how to get a cheap flight? Check out this infographic I came across:
How to get a cheap flight [Infographic] by the team at Cheapflights