This post may contain affiliate links, which means we may receive a small commission when you make a purchase at NO additional cost to you. Thank you for supporting our site in this way!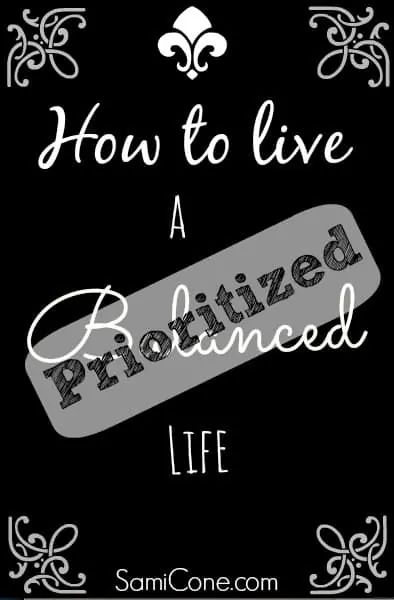 The New Year isn't even here yet, but it's already EVERYWHERE.
You know what I'm talking about…that word…that unobtainable ever evasive word: BALANCE
Weeks ago, I started praying about how I could live a more balanced life in 2014.
But that's when it hit me: balance is a facade!
Why are we trying to achieve the unachievable? Let me explain and expand.
Balance means that all things are equal. Is everything of equal importance in your life? I certainly hope not.
So instead of striving for balance in 2014, my family is focusing on a new word: Prioritized.
Voila! It makes so much sense! Everything in our life does not have to balance on a see-saw equally, yet there does need to be a pyramid of importance by which we measure everything against, including our time, resources and talents.
For me, my priority pyramid looks like this: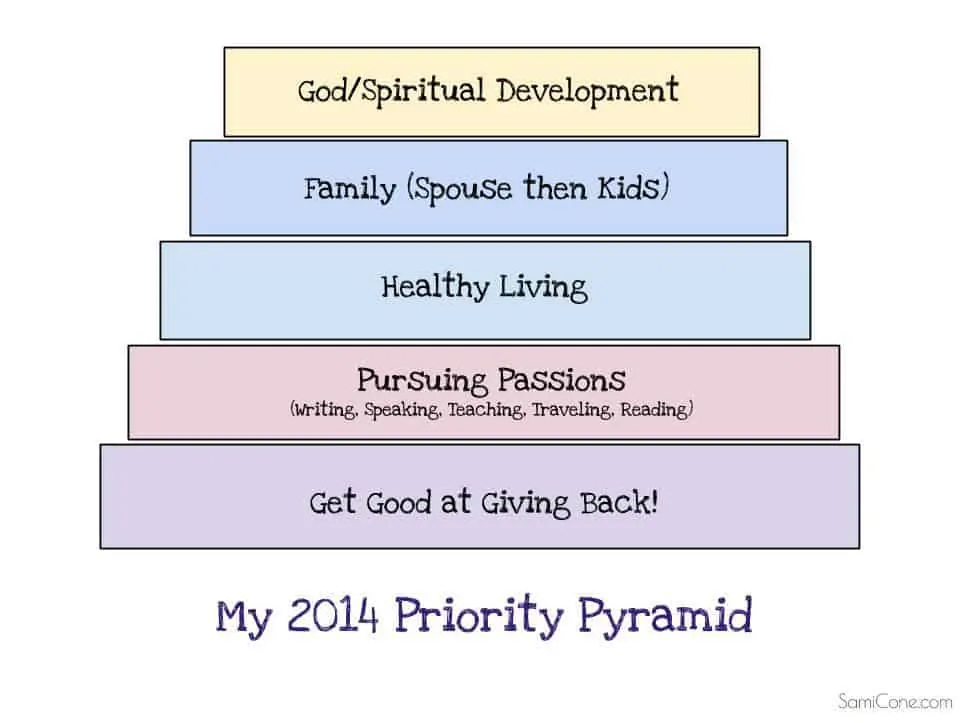 Click here for your own 2014 Priority Pyramid for free!
If you too want to know how to live a prioritized life in 2014, keep checking back – I've compiled some great resources to help us in our major areas of struggle that I'll be sharing throughout January and linking up here (links will become live once post is live:
January 2014: How to Live a Prioritized Life
* MONEY: Reduce Debt (with the best money tracking solutions)
* HEALTH: A Healthy Morning Routine in 3 Simple Steps
* FASHION: How to Transform your Wardrobe with One Fashion Piece
* FAMILY: Starting Your School Day off Right: 4 Quick Tips
* FOOD: 30 Meals for under $30
* HOME: Minimize your routine for maximum results
* TRAVEL: Scale back and save for later 
Who's with us? Will you fight the losing battle for balance once again, or will you join us in re-prioritizing for good this year?
20% off entire online purchase with code WELCOME2014 at Gymboree!