One of our favorite free Nashville Christmas Events, Lipscomb Lighting of the Green 2017, is getting ready to happen…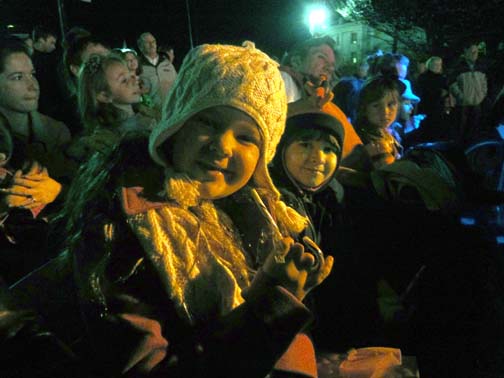 The annual Lighting of the Green event over at Lipscomb University will be held tomorrow, Tuesday, November 28, 2017, beginning at 4pm.
Once again, Amy Grant will be hosting a star-studded concert and of course, Santa will be there to take pictures with the kids (also free). The festivities begin at 4 and the concert begins at 5:15pm.
While all of Amy's special guests aren't confirmed for the Lipscomb Lighting of the Green, it looks like we can expect to see some of your favorite artists from both Christian & Country Music, along with the Lipscomb Academy & University choirs and other Nashville music sensations.
Pre-concert activities are located in the Bennett Campus Center and include free photos with Santa. Food is also available for purchase at the Bennett Center's Chick-Fil-A, Papa John's Pizza, Blue Coast Burrito, Auntie Anne's Pretzels, Zebi's and Starbucks. The event will also include Merry Marketplace, a collection of holiday vendors with a portion of the purchases benefiting scholarships to Lipscomb. The Marketplace will take place in the Allen Arena lobby and concourse beginning at 4 p.m.
And of course, you won't want to miss the lighting of the 30 foot Christmas Tree in the Allen Arena mall.
I happen to be an adjunct professor in the Communication Studies department at Lipscomb University and it's fun to watch all the build-up for the event going on right outside my building.
Handicapped parking will be available in the Allen Arena parking garage. The event will be held rain or shine. The event will be streamed live beginning at 5 p.m. CST at live.lipscomb.edu.
Find more details about the Lipscomb Lighting of the Green 2017, visit the Lipscomb University website.