This post may contain affiliate links, which means we may receive a small commission when you make a purchase at NO additional cost to you. Thank you for supporting our site in this way!
Have you heard of Koko Fit Club yet? I've noticed the clubs popping up around Nashville in the last couple years, so when I was approached to give their unique workout experience a try, I was immediately intrigued as to whether or not their program would be a 'fit' for me.
UPDATE: Want your first Koko Fit Club Experience to be at a bargain? Check out the Koko Fit Club Groupon going on right now to get your first month for only $39!!!
However, I was also hesitant to jump in with two feet right away. Here's a peak into why:

The past two months have been rough for me and I honestly didn't know if I had the bandwith to commit to a 90 day program.
But at the same time I knew something had to change in my life and my current fitness regime, so I was willing to at least find out more.
I went in simply looking for a few answers and within minutes I found myself signing up and buying in 100% to this custom program!
The bottom line is this: it's just smart.
Koko Fit Club has taken all the guesswork out of your workout! From the customized strength tests to measuring range of motion, this method seems to be a great fit for people of any fitness level, regardless of whether you've never gotten off the couch to if you want to truly amp up your workouts!
Here's a simple look at the progression of my time there.
First thing's first: before every workout, you take your Koko Fit test to log your progress: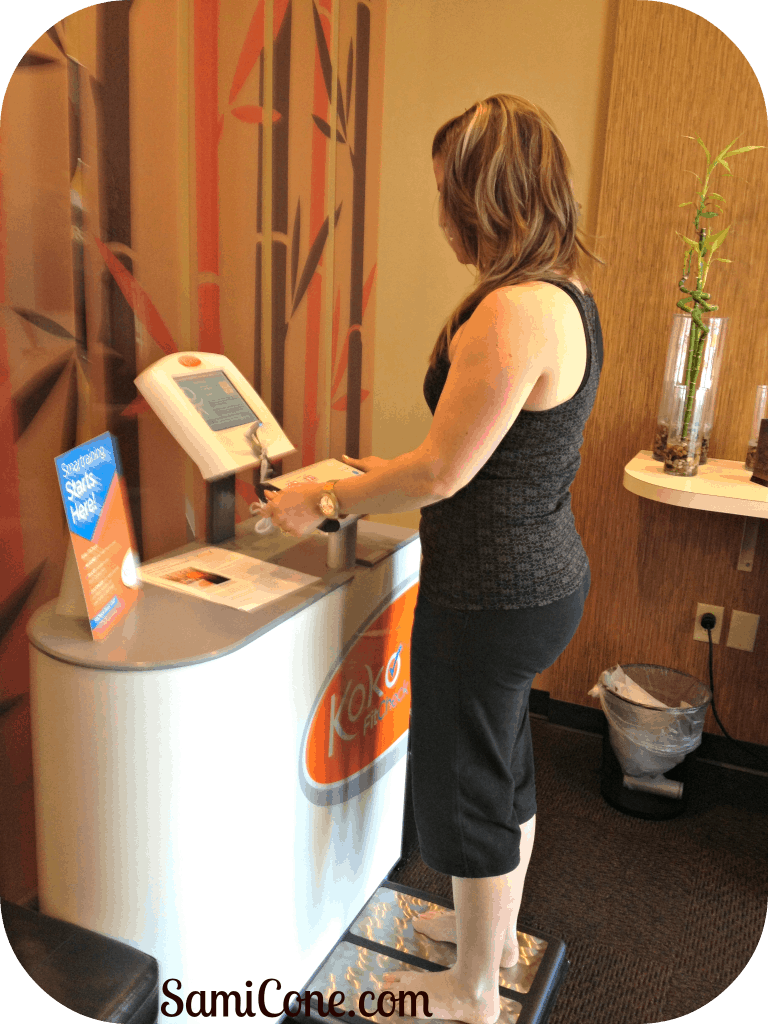 After my strength workout, I started a 15 minute cardio session: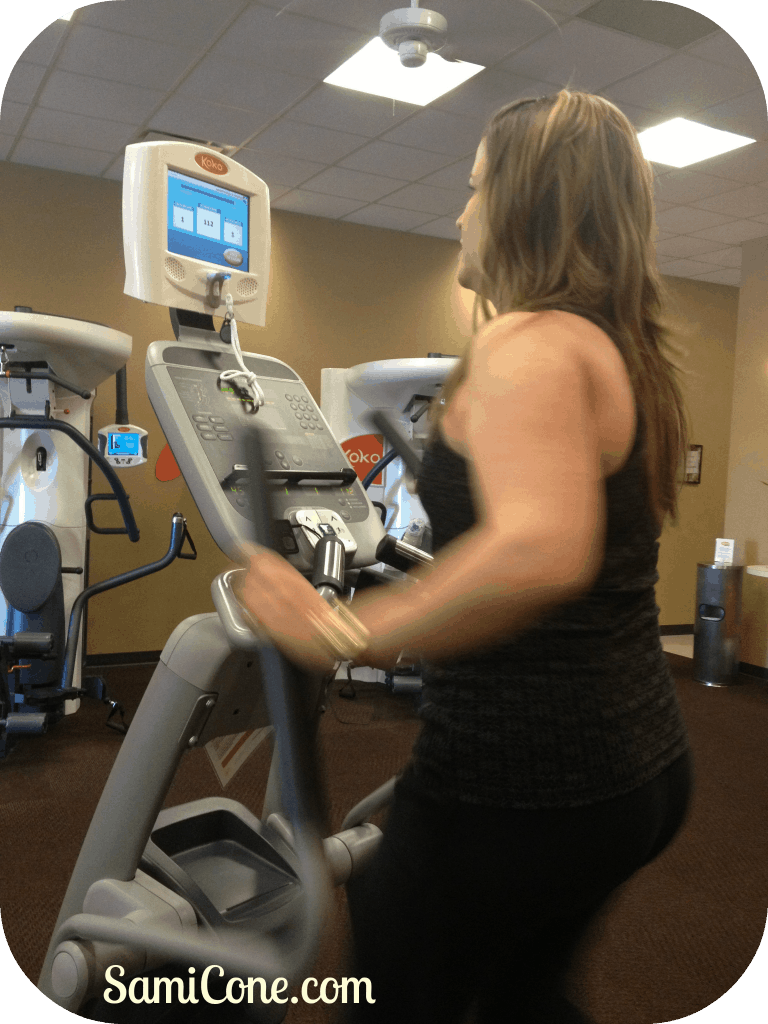 The Koko FitClub screen tells you exactly what level and resistance to be on minute by minute while you listen to your trainer in your earbuds doing the workout with you the entire time. After completing your workout, it logs your time, calories burned and Koko points earned (another fun feature if you're competitive like me!):
Here are my 'after' thoughts:

You see, Koko FitClub takes all the excuses out of getting fit by creating a custom exercise and nutrition plan for each of its members.
From the minute I walked in, not only was I made to feel like 'part of the team', but every subsequent member who came in was greeted by name with a smile. Even a member getting ready with me in the locker room started asking me questions about how I liked Koko Fit Club because she's LOVED it for the past year.
It's easy to understand where the love comes from – for one reasonable, monthly price, you get unlimited training sessions customized to your body and fitness level, plus a private web page that tracks your progress and delivers your individualized nutrition plan.
The other thing I love: not only do you have a personalized trainer in your ear and on the screen during your workouts, but you can get individualized training attention during the club's staffed hours, or choose to go workout on your own from 5a-11p with the member key you're given!
I know, I know; you want to know my numbers, right? Koko FitClub isn't as concerned about weight as they are about helping you build your strength and overall fitness level. While I did choose the "Burn" track because I do want to lose weight, we'll be tracking my BMI and lean muscle mass specifically.
As of right now, here are my stats:
eBMI: 30.1
Lean Muscle Level: 118.4 lbs
Koko Q Score: 52
I'm hoping to see some major improvements over the next 90 days and just as I plan on sticking with this program, I hope you too will stick with me. Koko FitClub currently has 3 Nashville locations (and I can visit any of those that I choose on any given day) and they're also located throughout the country.
If you decide to check out Koko FitClub where you live, make sure to stop back and let me know; I'm hosting a VERY special giveaway at the end of my 90 days and you'll get extra entries if you leave a comment here letting me know that you've visited a Koko FitClub to find out more (If you visit a Nashville location, make sure to tell them Sami sent you!).
Have you ever tried a training program like this before?
Koko FitClub has invited me to train with them for 90 days at no cost to myself in exchange for my honest feedback about the program, which I will be sharing with you over the next 3 months.  As always, all opinions expressed, pictures presented and results given are completely my own.