This post may contain affiliate links, which means we may receive a small commission when you make a purchase at NO additional cost to you. Thank you for supporting our site in this way!
It's your fault…
You encouraged me…
and now you've created a monster!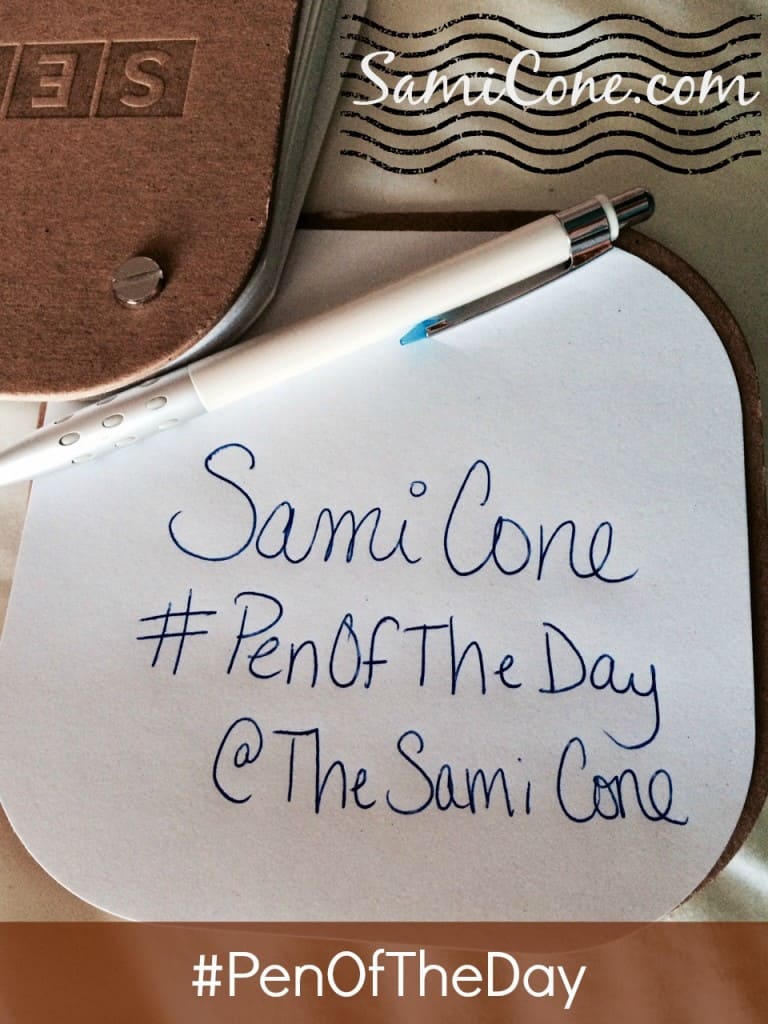 What started as a bit of  joke as I tried to garner support after my Black Friday Sharpie shopping spree has now turned into a digest of my ultimate pen collection: Pen of the day (you can follow my posts on Instagram & Twitter along with the #PenOfTheDay hashtag).
If you're the kind of person that has to try out a pen before you buy it to see how it feels, how it writes and how the color looks on paper, then you'll LOVE this new feature on SamiCone.com!
Some are pens from my collection, some are pens I find on the road and some are just pens I wish I owned 😉
If you want me to check out a specific pen, just leave a comment below and I'll be sure to try it on my trusty pad and share it with all of you.
Pen of the Day: #PenOfTheDay Archives
December 23, 2013: The Uni-ball Vision Elite in purple
December 19, 2013: Paper Mate InkJoy in Aqua
December 18, 2013: Office Depot stick pen in black
December 17, 2013: Tul Needle Point Pen in black
December 16, 2013: Bic pen from swisshotel in Quito, Ecuador
December 15, 2013: Staples Xeno retractable ball point pen in blue
December 14, 2013: Sharpie Medium point blue pen (one of my favorites!!!)
December 12, 2013: PaperMate 1.2M ball point stick pen in blue
December 11, 2013: Zebra Tapli 1.6 Extra Bold ball point pen in blue
And where it all began…on Black Friday 2013 with my Sharpie Special Edition set!