This post may contain affiliate links, which means we may receive a small commission when you make a purchase at NO additional cost to you. Thank you for supporting our site in this way!
We just got back from a live Plumb show she did tonight in Nashville to promote her new album, Faster than a Bullet, coming out fall 2012.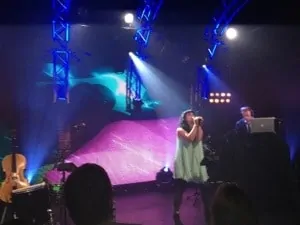 I'm so proud of my friend and how she did tonight. Not only did she give some of her old favorites a twist, but debuted some really amazing, heartfelt new music.
One of my favorite moments of the night was when she covered Peter Gabriel's "In your eyes".
Her new single, "Need You Know", is just making it's way onto radio right now. Make sure to go out and see her on tour if you can!
Don't forget, if you want to see my little man, Britton, in Tiffany's music video "Drifting" she did with Dan Hasseltine (from Jars of Clay), watch this (he comes in about a minute into the video).