This post may contain affiliate links, which means we may receive a small commission when you make a purchase at NO additional cost to you. Thank you for supporting our site in this way!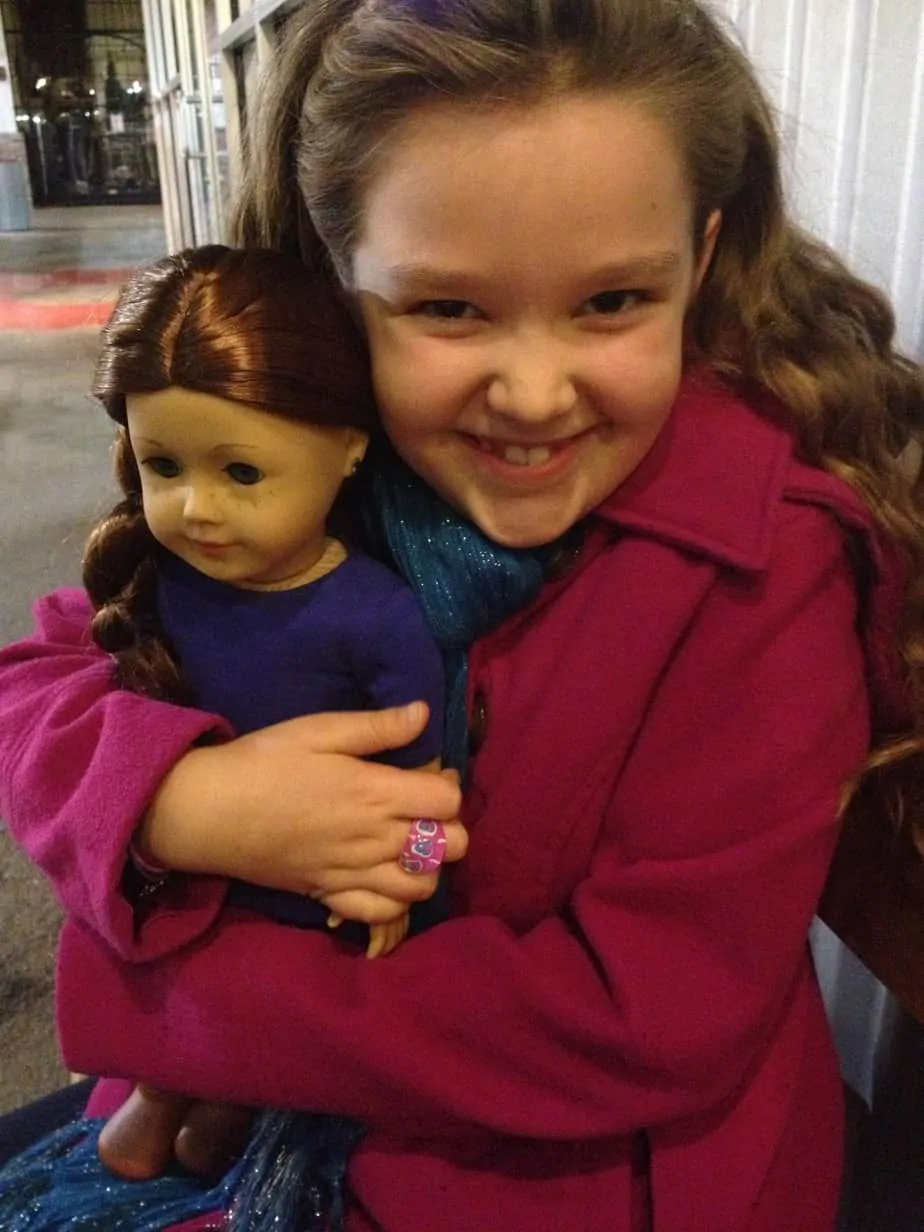 After just getting introduced to American Girl dolls a few short months ago, I feel like we have gotten to intimately know so many of these lovely ladies: McKenna with her passion for gymnastics, Caroline, the newest historical doll and her pension for adventure, and now we have the chance to meet the 2013 Girl of the year, Saige with her passion for art.
When I first learned about Saige, the first thing that struck me was her unique beauty.
Have you ever met a young girl or a young man and thought, "Wow they are striking!"
That's the immediate response you get when you see Saige. Her auburn hair has a tinge of deep red to it, and her blue eyes are only made more powerful by her unique dress with native American tones running through the waistline.
Of course the fact that she's wearing boots that even I think are pretty cool doesn't hurt either!
But to be honest, I wasn't sure if my daughter would feel as much of an affinity for Saige as she did for McKenna.
After starting gymnastics last year and watching the US fierce five take Gold in the Olympics, McKenna was a natural choice to be my daughter's first American Girl doll.
Saige on the other hand, comes from a world a little more unknown to her.
She lives in New Mexico, rides horses, and loves the outdoors. But I should have realized not to judge a book by its cover. Literally.
As you know, all the American Girl dolls come with a book because they were created by educators and their primary hope was that young girls would get lost in the adventures of these girls' stories. The dolls were simply created as an accompaniment so that girls could continue living out the story in their own lives after they finished the pages of the book.
Once I turned the book over and read the back cover, I realize just how wrong my initial judgments were about this newest doll, and how  alike my daughter and Saige were in so many ways.
The most striking similarity is their passion for art and their commitment to do whatever it takes to make it a part of not only their lives, but the lives of those around them.
After I read that, I realized I had initially missed the point of what I love so much about the American girl dolls: whether or not they look like you, they embody a little piece of each of us.
That's why I wanted to come up with a very special way to let Kariss know about Saige.
I planned a special mother-daughter night, a girls' night out if you will, that involved both of their shared loves, Art.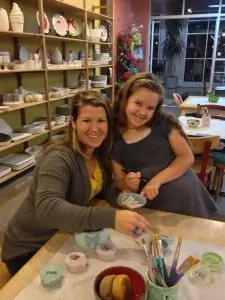 I'll let you watch what happens next:

Needless to say, both the doll and the evening of painting pottery was a big hit, although I didn't realize two people could spend so long painting a little jewelry box!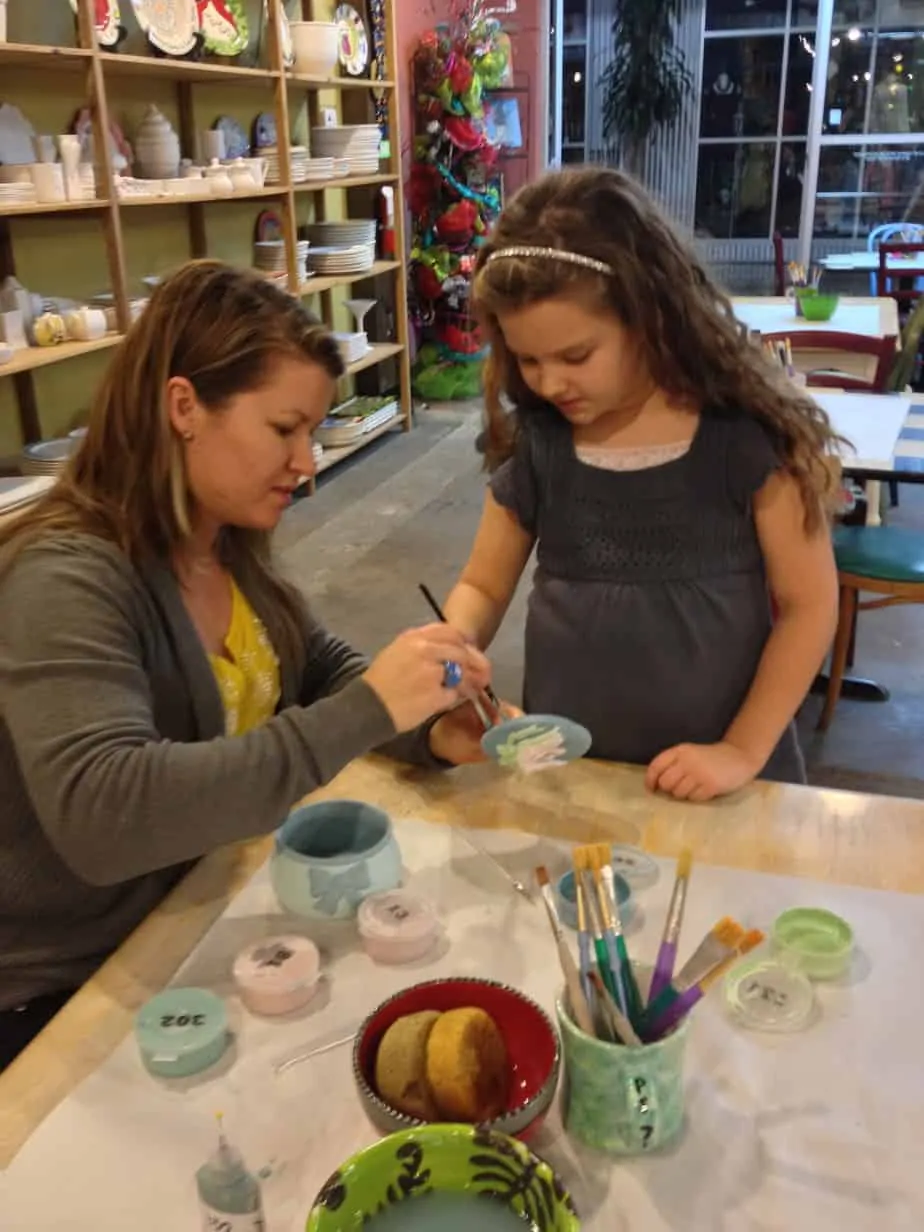 If you would like to bring the spirit of Saige to a special little girl in your life,  you're in luck. I have a Saige doll and book set to give away to one of you!
Just enter via raffle copter below: UPDATE: Congratulations to Carrie N. who won Saige! Thanks to all who entered. Check the button on the right sidebar for my current giveaway!
a Rafflecopter giveaway

These beautiful and timeless dolls have taught me an important lesson:
Don't assume, don't judge someone by external appearances only, and take the time to find the common thread that ties us all together.
Good luck!