In an effort to help with your holiday shopping AND giving, I'm sharing ways that you can not only bless the recipient with a thoughtful gift, but also goes a step further to bless others through a charitable component when you make a purchase through them.

Gifts That Give Back
Gifts That Give Back: the merchants and organizations below have products that give back to the world either by giving a percentage of the sale to people in need, doing something to help the planet that we live on or using sustainable, environmentally friendly materials when making the product.
If you're going to be shopping anyway, why not shop somewhere where you can give back?
The wonderful thing is that these are high quality, beautiful gifts you'd want to give (and receive!) anyway, but with the bonus of knowing you're doing something to help those in need when you purchase them.
You also might be surprised to learn that some of your favorite non-profits and ministries also offer wonderful products that make great gifts and also help support their organization when purchased.
Here are all the details from my favorite products I featured on air today, which by the way, also all have their base in Nashville…
Shop to Give Back Directory
Nisolo
Shop at: Nisolo.com
Nisolo means not alone. From their website: "As a team, brand, and culture, we want to do fashion in a way that connects and benefits both consumers and producers. We operate a hand-up model that empowers makers in emerging economies by connecting them to the global marketplace in a responsible manner. We are a team of makers, doers, and storytellers working together to facilitate a healthy connection between consumers and producers in the global marketplace.
Featured Products:
Mens:
Taylor Wingtip Walnut
Clark Oxford Brandy
Chavito Chukka Steel
Women's:
Mendez Cranberry
Bolivar Carbon
Oliver Brandy
Accessories:
Card Holder Oak
Eva II Scarlet Bracelets
Project 615 Tees
Shop at: Project615.org
From their website: WHAT IS PROJECT 615? We are a philanthropic t-shirt & apparel company based in Nashville, TN. We operate by the bible verse Matthew 25:40. Jesus says, "Truly I tell you, whatever you did for one of the least of these brothers and sisters of mine, you did for Me."
PROJECT 615 T-SHIRTS & APPAREL: One of our main objectives is to help restore the those who are on the path of recovery from homelessness, addiction and mental illness. We work side by side with Set Free ministries in Nashville. Set Free houses 40+ men who are recovering from homelessness, drug/alcohol addiction, and mental illness. Most of our apparel benefits Set Free. The money given to Set Free is used to help house and rehabilitate the lives of these men. Since beginning Project 615 in the fall of 2010, we have been able to donate more than $55,000 to Set Free.
Strings for Hope
Shop: stringsforhope.com #followthestrings
Musical instrument strings are constructed using mixed metals making them non-recyclable in traditional manners, as a result they end up in landfills. We take those strings and create unique handcrafted wearable art in the forms of bracelets, necklaces and rings for both men and women. Proceeds go back to food distribution programs, healthcare clinics, and schools in Tennessee and globally in Honduras and Kenya.
What they do:
* Create unique handcrafted jewelry
* Partner with local and well known artists and use their strings
* Keep it green by reusing source materials that are otherwise destined for the landfill
* Create employment and teach job skills to women in transition
* Use the proceeds to support food distribution centers, medical clinics, and schools both locally and globally
The Cupcake Collection
Shop: thecupcakecollection.org
The Cupcake Collection (my FAVORITE cupcakes EVER!) will introduce 12 different cupcakes over 12 days – all profits from those cupcakes from those days will be donated to Second Harvest Food Bank. This will start on 12/11. Pictures will be on social media and their website of the cupcake of the day. Last year they introduced White Chocolate Macadamia Nut, HOT Chocolate & Peppermint…what will it be this year?
Thistle Farms
Shop at: ThistleFarms.org

Thistle Farms is a powerful community of women who have survived prostitution, trafficking and addiction. We employ more than 50 survivors through our social enterprises which include a natural body care company, Thistle Stop Cafe, artisan studio, and global marketplace called Shared Trade. Started in 1997 by Rev. Becca Stevens under the name Magdalene, Thistle Farms includes a two-year residential program and advocacy services for up to 700 women yearly. We provide education and training annually through speaking events and immersion workshops.
Other favorite Gifts that Give Back:
Better Life Bags
– Featured Product/s:
—Gray and White Finley: briefcase
—Chambray Molly: Crossbody bag
—Teal and Floral Phone Wallet: holds you phone in the back pocket and cash/credit cards in the front. Strap unsnaps to slip your keys through or clasp around a bag handle.
—Floral Wallet: Their newest addition. 6 credit card slots and outside zipper pocket for cash and change.
– Mission: All their bags are 100% customizable with over 40 different fabric choices and 3 leather colors.  Each bag is handmade in Detroit, MI by a woman living in an under-resourced neighborhood giving them dignity, honor, and respect.
– Where to Shop: BetterLifeBags.com
FamilyLife
– Featured Product/s: Adorenaments
– Mission: Help for today. Hope for tomorrow…to effectively develop godly marriages and families who change the world one home at a time.
– Where to Shop: Shop.FamilyLife.com
fashionABLE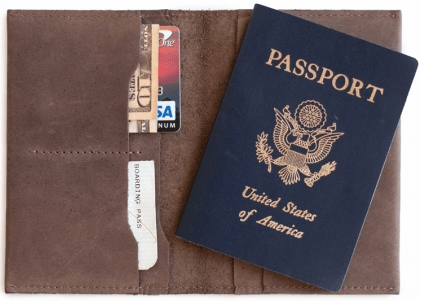 – Featured Product/s:
  —"Game Day Collection" scarves — contrasting textured stripes in your favorite team's colors. Hand-woven in Ethiopia with 100% Ethiopian cotton. It is named after Selam (sah-lahm), who is ABLE to see that her children are proud of her.
—Passport Wallet – brand new for the holidays, this travel essential is hand-crafted in Ethiopia with 100% Ethiopian leather. It is named after Eyerusalem (eye-roo-sah-lim) who is ABLE to send her kids to school.
– Mission:
fashionABLE began as a small campaign of the non-profit The Mocha Club in the Fall of 2010 to fund skills training for women who graduated from their partner Women at Risk. It started with just one scarf that was promoted to the Mocha Club members, and now the brand has grown into a business that helps to employ over 100 women in Ethiopia, featuring extensive scarf designs as well as a leather line.
– Where to Shop: livefashionABLE.com
St. Jude Children's Research Hospital
– Featured Product/s:
—Polka Dot Tray
—Cookie Jar
—Wallet from Kindred Spirit
– Mission:
The mission of St. Jude Children's Research Hospital is to advance cures, and means of prevention, for pediatric catastrophic diseases through research and treatment. Consistent with the vision of our founder Danny Thomas, no child is denied treatment based on race, religion or a family's ability to pay.
– Where to Shop: giftshop.StJude.org
The Root Collective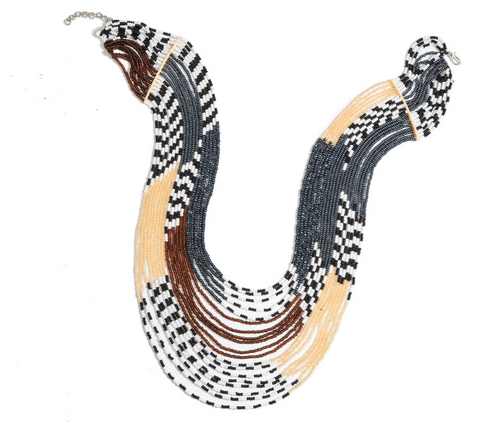 – Featured Product/s:
—Gold Feather Necklace: made by women of the Maasai Tribe in Kenya
—Purple Diamond Ballet Flat: Made in Guatemala by Otto #OttoMadeMyShoes
—Calabaza Gourd Bangle: Made in Peru by Hurbano
– Mission:  They partner with small-scale artisan businesses in marginalized communities to promote change through dignified jobs.
– Where to Shop: TheRootCollective.com (they've also just started wholesaling into boutiques!)
Tieks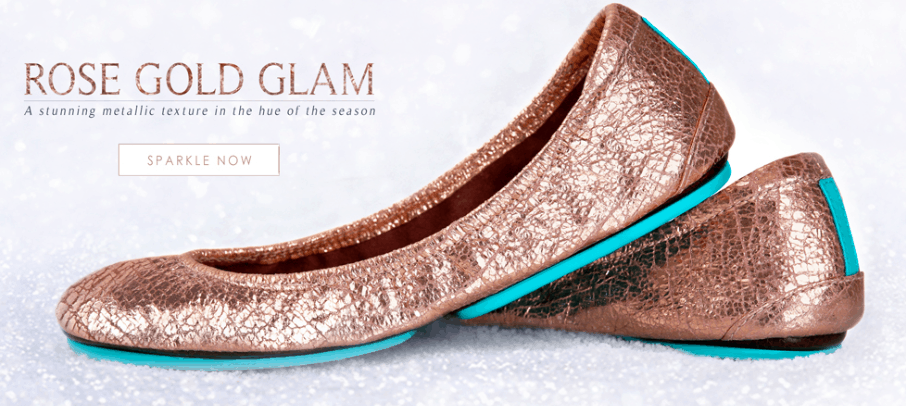 – Featured Product/s: Rose Gold Glam ballet flat
– Mission: For every Facebook follower, Tieks contributes $1 to Kiva to help female entrepreneurs in the US and abroad. They believe empowering women is a requisite in the broader fight against global poverty. Through Kiva, they've been able to commit over $1 million towards helping these women!
– Where to Shop: tieks.com

Krochet Kids
Knit Crochet Hat | Krochet Kids intl.
Krochet Kids intl. a non-profit social capitalism brand that empowers people by creating, selling apparel knit & crochet hats for babies, men and women. Krochet Kids intl. has continued to grow and evolve in ways we never imagined since we earned our non-profit status in January 2008.  Today, over 150 people in Uganda and Peru are working, receiving education, and being mentored toward a brighter future in creating gifts that give back. The products created abroad have been well received here at home and the collaboration of our staff and beneficiaries around the globe has created a sustainable cycle of employment and empowerment.
– Where to Shop: www.krochetkids.org
Flex Watches
Interchangeable Watches | Flex Watches
Flex Watches is an apparel and accessories brand that support awesome charities. Every watch is interchangeable so you can mix and match with other colors. With every purchase, flex provides meals and education for children in need. Shop a variety of watches for men, watches for women, and watches for kids.
– Where to Shop: www.flexwatches.com
Hari Mari
Flops Fighting Cancer | Hari Mari
Hari Mari is a committed partner in supporting children battling pediatric cancer, giving $3 for every pair sold to help families-in-need pay for expensive medical treatments, medicines and hospital costs.
– Where to Shop: www.harimari.com
Don't forget to check in with your credit and bank cards to see if they have portals you can shop through and actually choose a nonprofit beneficiary of your shopping. You can also shop through smile.amazon.com to designate a non-profit beneficiary of your Amazon purchases.
What are some of your favorite non-profits you love to help support through your shopping during the holidays?
Watch my Gifts that Give Back segment from Talk of the Town today:
Operation Christmas Child is a project of Samaritan's Purse, an organization where packing a shoebox gift is a great way to teach your kids about having a giving heart. It's not too late to Build a Shoebox Online with Operation Christmas Child.