This post may contain affiliate links, which means we may receive a small commission when you make a purchase at NO additional cost to you. Thank you for supporting our site in this way!
 For years I've been looking for gifts that give back as a way to both shop for people I love and support causes I believe in. After all, what better way is there to make your dollar stretch further than to know it's doing double duty?
In an effort to help with your holiday shopping AND giving, I'm sharing ways that you can not only bless the recipient with a thoughtful gift, but also go one step further to bless others through a charitable component when you make a purchase through them.
While I'm sure there are many more organizations that either donate profits or benefit those in need as a result of supporting their shop, below you'll find a list of brands I've discovered and love.

Gifts That Give Back
Gifts That Give Back: the merchants and organizations below have products that give back to the world either by giving a percentage of the sale to people in need, doing something to help the planet that we live on or using sustainable, environmentally friendly materials when making the product.
If you're going to be shopping anyway, why not shop somewhere where you can give back?
The wonderful thing is that these are high quality, beautiful gifts you'd want to give (and receive!) anyway, but with the bonus of knowing you're doing something to help those in need when you purchase them.
You also might be surprised to learn that some of your favorite non-profits and ministries also offer wonderful products that make great gifts and also help support their organization when purchased.
Here are all the details from my favorite products I featured on air, and then some. (By the way, many also have their base in Nashville, so I'll let you know below where you can shop in-person here in Music City).
Gifts that Give Back Directory
ABLE (by fashionABLE) – Nashville
Mission:ABLE is a lifestyle brand focused on ending generational poverty by working with women who have often overcome extraordinary circumstances. We manufacture directly in the communities we wish to impact, both locally and globally, creating jobs and ending the cycle of charity dependency.
ABLE empowers women by creating jobs in communities where they're often most desperately needed, many of whom have overcome circumstances of homelessness, addiction, or prostitution.
ABLE has grown from producing a single collection of hand-woven scarves to a full offering that includes leather goods, hand-made jewelry, denim, and footwear. Whether your purchase is produced in Ethiopia, Mexico, Peru or at our headquarters in Nashville, TN, each item has one thing in common: through working with women, it is leading all of us a step closer to the end of generational poverty. With your help, we are working each day to give opportunity to women in a safe and healthy environment and encouraging our peers to do the same.
Featured Products:X Ring, Abera Crossbody (slate/fog color), denim, booties
Where to Shop: In Nashville or online at livefashionABLE.com
Discount: Save 20% off sitewide through Sunday (no code needed)
Project 615 (Nashville)

Mission: Project 615 is a company focused on serving others by selling high quality products that advocate for world-changing causes, based in Nashville, TN with customers all over the globe. One of their main objectives is to help restore the those who are on the path of recovery from homelessness, addiction and mental illness. Made To Change the World is Project 615's winter campaign, with 100% of profits benefiting local nonprofit, People Loving Nashville, as they work to feed, clothe, serve and build relationships with the homeless in our community. The campaign will run through the New Year!
A Fun Fact About People Loving Nashville: They home cook 200+ meals in Belmont Kitchen, and then deliver those and hundreds of donated clothing items to War Memorial Plaza where they feed those who are on the streets or hungry. They do this EVERY Monday night, rain or shine, and haven't missed a date in 9 years.
Featured Products: Made to Change the World Tee, "Merry Christmas Y'all" tee, "Nashville Knit" sweatshirt, "Spread the Love Nashville" ornament, "Nashville Gold Pom" beanie, gray beanie, patches, pins
Where to Shop: Their East and West Nashville retail stores, and Project615.org. (Yes, they have kids' sizes too!)
Thistle Farms
Mission: Thistle Farms is a Nashville based non profit whose mission is to heal, empower, and employ women survivors or trafficking, prostitution, and addiction.
Featured Products: Items made in the manufacturing space at Thistle Farms:
-Three Trees Duo/Cinnamon Cesar Duo $35:
The Holiday duo is available in two scents, three trees and cinnamon cedar. Made with all natural essential oils and soy wax, it's a great way to bring peace and joy to yourself and those you cherish most.
(Ingredients include cedarwood atlas, spruce black, and fir balsam oils)
-Aromatherapy Basket $75:
This gift basket includes a healing oils kit, citrus wood candle, and a lavender room spray. Enjoy in the sanctuary of your home or give it as a gift to someone you love!
(Ingredients include lavender, cedarwood atlas, ho wood, lemon, coconut, grapefruit, peppermint, jojoba, cinnamon, rosemary, clove, spearmint, oregano, rose geranium, sweet orange, and patchouli oil)
Items made by their global partners:
-Cone Lid Basket $60:
Made by the women artisans at our Rwandan partner, Hands Producing Hope, from fibers harvested from long grass in Costa Rica, this basket is both functional and fashionable.
-Anchal Quilt $120:
This beautiful purple and white quilt was made specifically for Thistle Farms in collaboration with Anchal, an amazing organization by women in India.
Where to Shop: ThistleFarms.org or in Nashville
World Vision
Mission: "We partner with children, families, and their communities to reach their full potential by tackling the causes of poverty and injustice."
Featured Products:
Where to shop: Shop the World Vision Gift Catalog website here
Alex & Ani
Mission: "We are a humanitarian company, spreading POSITIVITY around the world through collaboration, determination, and inspiration. Our latest CHARITY BY DESIGN collection benefits the Epidermolysis Bullosa Medical Research Foundation (EBMRF) and is designed by celebrity supporters Kaley Cuoco, Mandy Moore, and Elizabeth Olsen. From December 4, 2017 – March 31, 2018, 100% of the proceeds from each bracelet sold will benefit EBMRF to raise awareness and fund cutting-edge research in pursuit of a cure for EB.
Products: #CelEBrateLIFE bracelet By Elizabeth Olsen, #CelEBrateLOVE bracelet By Mandy Moore & #CelEBrateME By Kaley Cuoco
Where to Shop: alexandani.com
Vines
Mission: Vines "Hurricampaign" to raise $10,000 to benefit St. John and the US Virgin Islands! We're joining with Kenny Chesney's Love for Love City Foundation to aid recovery efforts in the islands. For our next 2,000 pair of Vines, we're discounting EVERY pair by $10 each. We're donating $5 per pair directly to the Foundation and everyone who helps will receive an additional $10 off a new pair when the Spring Collection launches.
Where to Shop: LuvMyVines.com
#sharetheLUV #stjohnstrong #usvistrong #lovecitystrong
Faith and Nate (Nashville)

Mission: "Faith & Nate is a boutique born from love. After losing two pregnancies, one of which was after 5 months, we decided to start a company that could not only help give women a voice to talk about pregnancy loss, but also to assist in research to find out why many of these losses occur with no known cause. We donate 10% of our revenue to the Cincinnati Children's Research Center, where they have a team dedicated to do exactly that."
Featured Products: Vintage Lip Balm Tins and Rollerball Lip Gloss, natural stone monogram bracelet and monogram necklaces, men's titanium band-style ring with wood inlay, "Merry Christmas Y'all" baseball tee.
Where to Shop: FaithAndNate.com or in person at their Cools Springs Galleria Mall (Franklin, TN)
Discount Code: SAMI15 (in person or on their website) for 15% off your entire order. They also offer completely free shipping on any order of $49+. And, as a bonus, get a free lip tin to the first 5 orders placed with the promo code.
Trades of Hope
Mission: Trades of Hope helps families around the world provide for and educate their children through a partnership with American women to provide a larger marketplace for their ethically produced accessories and home decor. They give back 10% of what is made on products to invest back into the artisan groups and their community. They also support or partner with schools in India, Thailand, Haiti and Uganda
Featured Products:
* Poppy Infinity scarf– made in Cambodia by women who have been victims of acid attacks. They have a new hope with this group. Part of Christmas sale $31.20
* Rivers necklace (green paper necklace) made in Uganda by the group of women that Katie Davis Majors works with. The green and grey beads are hand rolled paper. Mothers are able to provide for their families due to this product. Part of Christmas sale $46.80
* Silver Luna necklace – hand hammered piece made in Kenya by people with physical limitations, giving them an opportunity to play an important role in their community. Part of Christmas sale $18.20
* Grace earrings -made with capiz shell in the Philippines allowing women to develop skills that they otherwise may not have an opportunity to use. $26
* Paisley journal: handmade with fabric cover and handmade paper with marigolds pressed into the pages. Made in India. This group is being trained to own their own businesses. $24
* Hope bowl-also made in India. These women are able to send their children to school because of their business. $26
* Peace ornaments– made in Bangladesh with handmade cotton paper. This group is allowing artisans to stay home in their smaller villages to work instead of having to leave their families. $22 for 7 ornaments.
Where to Shop: TradesOfHope.com
Love Your Melon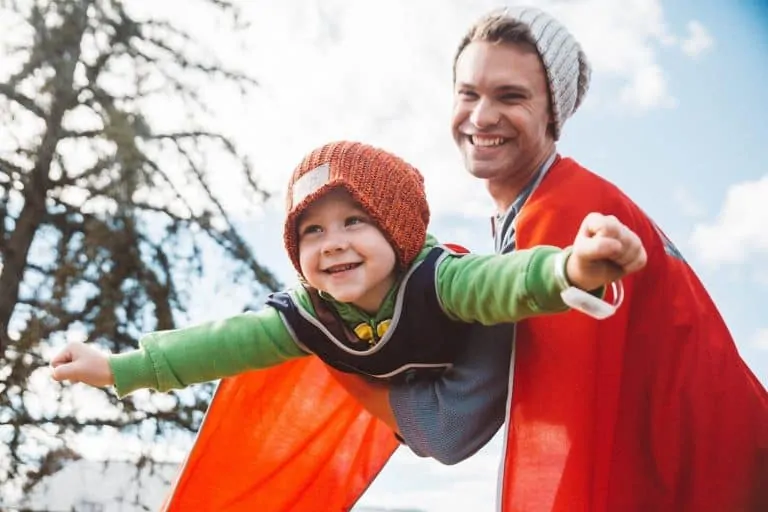 Mission: "Love Your Melon is an apparel brand dedicated to giving a hat to every child battling cancer in America as well as supporting nonprofit organizations who lead the fight against pediatric cancer. To date, Love Your Melon has given over 125,000 hats to children battling cancer and over 3.8 million dollars to its nonprofit partners in the fight against pediatric cancer." 50% of their profits are donated.
Featured Products: Puffed Beanies, Pom Beanies & Apparel
Where to Shop: loveyourmelon.com
Watch my segment from Talk of the Town today here (starts at 1:29)
Other Favorite Gifts that Give Back:
Better Life Bags

Mission: All their bags are 100% customizable with over 40 different fabric choices and 3 leather colors.  Each bag is handmade in Detroit, MI by a woman living in an under-resourced neighborhood giving them dignity, honor, and respect.
Where to Shop: BetterLifeBags.com
FamilyLife
Featured Product/s: Adorenaments
Mission: Help for today. Hope for tomorrow…to effectively develop godly marriages and families who change the world one home at a time.
Where to Shop: Shop.FamilyLife.com
The Cupcake Collection (Nashville)
The Cupcake Collection (my FAVORITE cupcakes EVER!) will introduce 12 different cupcakes over 12 days – all profits from those cupcakes from those days will be donated to Second Harvest Food Bank. Pictures will be on social media and their website of the cupcake of the day. Last year they introduced White Chocolate Macadamia Nut, HOT Chocolate & Peppermint…what will it be this year?
Shop: thecupcakecollection.org
St. Jude Children's Research Hospital
– Mission:
The mission of St. Jude Children's Research Hospital is to advance cures, and means of prevention, for pediatric catastrophic diseases through research and treatment. Consistent with the vision of our founder Danny Thomas, no child is denied treatment based on race, religion or a family's ability to pay.
– Where to Shop: giftshop.StJude.org
The Root Collective
Featured Product/s:
* Gold Feather Necklace: made by women of the Maasai Tribe in Kenya
* Purple Diamond Ballet Flat: Made in Guatemala by Otto #OttoMadeMyShoes
* Calabaza Gourd Bangle: Made in Peru by Hurbano
Mission:  They partner with small-scale artisan businesses in marginalized communities to promote change through dignified jobs.
Where to Shop: TheRootCollective.com
Nisolo (Nashville)

Mission: Nisolo means not alone. From their website: "As a team, brand, and culture, we want to do fashion in a way that connects and benefits both consumers and producers. We operate a hand-up model that empowers makers in emerging economies by connecting them to the global marketplace in a responsible manner. We are a team of makers, doers, and storytellers working together to facilitate a healthy connection between consumers and producers in the global marketplace."
Where to Shop: Nisolo.com
Tieks
Featured Product: Rose Gold Glam ballet flat
Mission: For every Facebook follower, Tieks contributes $1 to Kiva to help female entrepreneurs in the US and abroad. They believe empowering women is a requisite in the broader fight against global poverty. Through Kiva, they've been able to commit over $1 million towards helping these women!
Where to Shop: tieks.com

Strings for Hope (Nashville)
Mission: Musical instrument strings are constructed using mixed metals making them non-recyclable in traditional manners, as a result, they end up in landfills. We take those strings and create unique handcrafted wearable art in the forms of bracelets, necklaces and rings for both men and women. Proceeds go back to food distribution programs, healthcare clinics, and schools in Tennessee and globally in Honduras and Kenya.
Shop: stringsforhope.com #followthestrings
Flex Watches



10 Colors • 10 Causes • 10% Donation We donate 10% of every purchase. Choose your color to choose your cause.
Mission: Flex Watches is an apparel and accessories brand that support awesome charities. Every watch is interchangeable so you can mix and match with other colors. With every purchase, flex provides meals and education for children in need. Shop a variety of watches for men, watches for women, and watches for kids.
Where to Shop: www.flexwatches.com
Hari Mari
Mission: Hari Mari is a committed partner in supporting children battling pediatric cancer, giving $3 for every pair sold to help families-in-need pay for expensive medical treatments, medicines, and hospital costs.
Where to Shop: www.harimari.com
Don't forget to check in with your credit and bank cards to see if they have portals you can shop through and actually choose a nonprofit beneficiary of your shopping. You can also shop through smile.amazon.com to designate a non-profit beneficiary of your Amazon purchases.
What are some of your favorite non-profits you love to help support through your shopping during the holidays?
Watch my Gifts that Give Back segment from Talk of the Town in 2015.
Operation Christmas Child is a project of Samaritan's Purse, an organization where packing a shoebox gift is a great way to teach your kids about having a giving heart. It's not too late to Build a Shoebox Online with Operation Christmas Child.