This post may contain affiliate links, which means we may receive a small commission when you make a purchase at NO additional cost to you. Thank you for supporting our site in this way!
Have you heard of the mCAM yet?
I was on the verge of buying a DSLR because I knew I needed to take my blog photography up a notch.
But then I ran into a professional photographer/videographer at an event and my jaw dropped to the ground. I literally grabbed him by the shoulder to find out what he was using to turn his iPhone into a professional camera with removable lenses!
It turns out he had the mCAMLITE from Action Life Media. Not only did his mCAM boast removable lenses, but also a detachable mini boom mic!
I immediately came home and googled this miraculous little contraption. Why hadn't I heard of it before? Why weren't more bloggers using this beauty already?
My Operation Christmas Child trip to Ecuador was coming up and I absolutely had to have this device before leaving. I was about to purchase the mCAM myself when I thought I'd reach out to the ALM Marketing Coordinator.
Turns out they were able to send me the mCAM just in time for my trip…and I was more than happy to share my experiences in return.
But as it turned out, I didn't have to say much at all…the mCAM did most of the talking for itself!
Everywhere I went, from the airport to the hotel and even the restaurants in between, someone would stop me and ask what kind of camera I was using. Everyone seemed just as shocked as I was that they hadn't heard of such an amazing device!
And the pictures you ask? Take a look for yourself: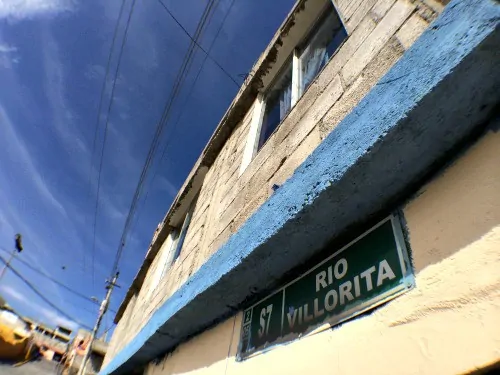 This street was our very first distribution stop in Ecuador
Just two of the sweet faces we met during one of our shoebox distributions
On a mountain top over 2 miles into the Ecuador sky!
 It seems that boys and cars seem to transcend any language barriers 🙂
Of course, this is straight out of the box without any direction at all. The mCAMLITE even comes with a case for your iPhone so when it's not in the camera, it's still protected.
Pretty amazing, right?
You know I wouldn't dig something like this up without getting a discount for you all as well. Even without a discount it's a good deal, but now I think you'll find it irresistible. Here's the details:
mCAM iPhone Camera Cover Discount Details
What it is: the mCAMLITE
Discount: 10% off (retails for $129.95)
Code to use: SAMICONE
Where to buy: ActionLifeMedia.com
What you'll get:
• Billet Aluminum Body
• 37mm Wide Angle/Macro Combo Lens
• 180° External Microphone
• Silicone Case
• Accessory Pouch
There are also other accessories you can buy, but this has been a great starter set for me.
Are you as excited about the mCAM as I am???