This post may contain affiliate links, which means we may receive a small commission when you make a purchase at NO additional cost to you. Thank you for supporting our site in this way!
Disclosure: This is a sponsored post for AtHome stores. I received compensation and a gift card to help illustrate the story I'm bringing you below that I hope will inspire your own redecoration.
When our daughter turned 13, one of her requests was to redecorate her room.
It seem's like we've gone through all the girls' room rites of passage over the years: Disney character, pink princess, mermaid (along with other various undersea creatures) and of course, the inevitable homemade wallpaper of personal drawings, doll posters and school pictures.
So it would only make sense that as our daughter approached her teenage years, she'd want a fresh start – a blank canvas, so to speak.
I'm grateful she's finally at an age where she recognizes her whims and fancies can change at a moment's notice. So how do you begin redecorating a teenage girl's room on a budget? Let me take you through some practical steps:
Redecorating a Teenage Girl's Room on a Budget
1. Pick a Theme
Our daughter requested a white theme for her new room.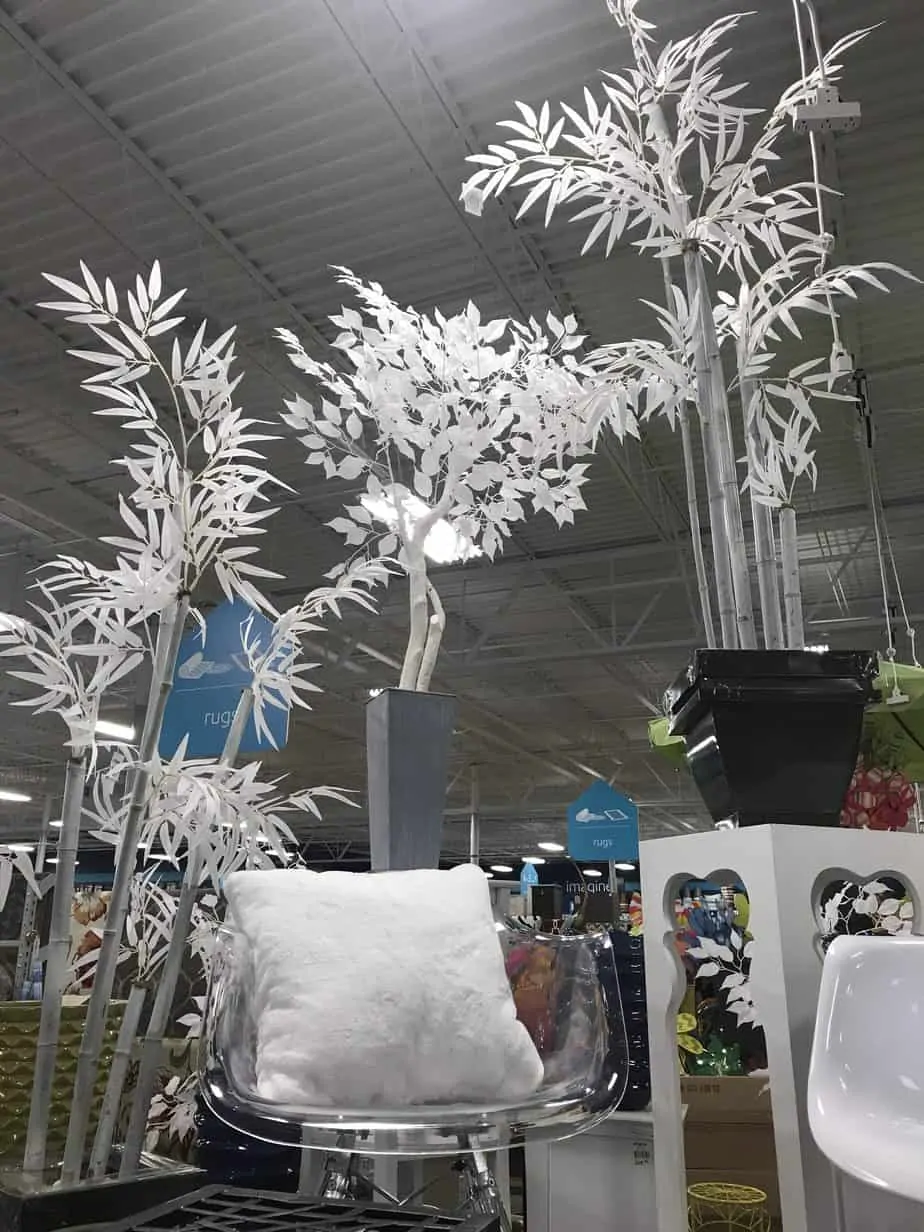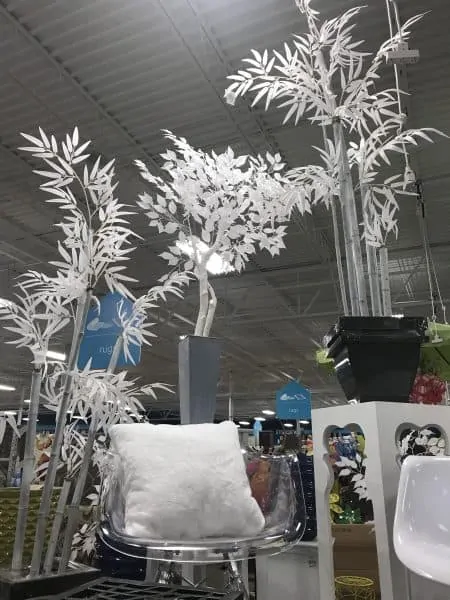 Is white really a theme? I hadn't thought so before, but I believe it represents her desire to have a "blank canvas" that can change and grow along with her. White also represents all things new and modern in her eyes, which does give us a room decor direction.
Speaking of trends, there are a few you'll want to make note of for the upcoming fall season:
* Scandinavian Style
* Modern Farmhouse
* Metallics
Is your teen looking to redesign her room based on a color like my daughter? Here are the fall color trends to pay attention to (notice the jewel tone theme):
* Purple/Magenta
* Teal/Navy
* Mustard/Orange
2. Set a Budget
It's easy to go over-budget when it comes to redecorating a room, especially a teenage girl's room, so it's important to set a budget from the start. Not only did my husband and I agree on a budget for the overall room redecoration, but we also agreed it was important to give our daughter a budget of her own so she could make some decisions of her own about what she wanted in her room.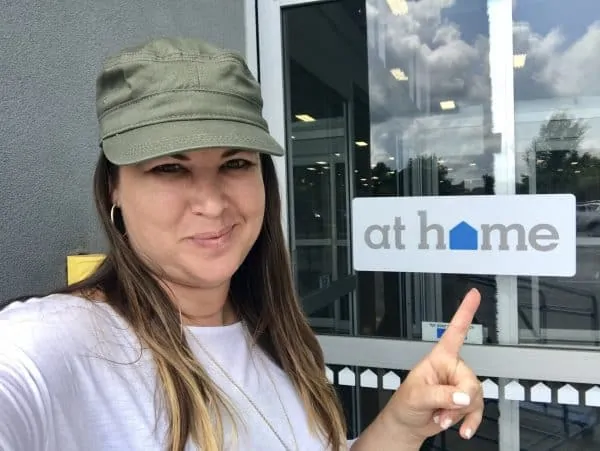 Our go-to store for decor, especially when it comes to redecorating a large space all at once, is the At Home store. At Home provides a full solution for the home, specifically within the indoor décor category, with a massive selection of specialty products for the fall season. Not only do they have a vast selection, but their everyday low prices let you decorate on a budget without feeling like you're having to compromise.
3. Pick a Focal Point
While I often go in and pick out a lot of little things I like when it comes to decorating, my husband (who does home staging for a living) has taught me an important trick: start by picking a single focal point piece.
It could be a chair, piece of art, bedspread or even a fun white tree like we found. The key is to find something large enough to become a focal point in the room while embodying the desired theme (and of course, embracing our daughter's personality). A great piece of art can do the trick too.
Once a focal point is selected, you can move on to the next step.
4. Find Complimentary Pieces
I'll be honest, if it were up to me, I'd have no clue where to begin when it came to redecorating my teenage daughter's room. But thanks to guidance from my husband and the help of the expert advice displayed throughout the At Home store, I've learned there are several key pieces necessary to complete any room.
After your focal point is selected, here are the pieces you'll want to secure next:
* Pillows
* Rugs
* Wall Décor
* Candles, Storage
* Functional Furniture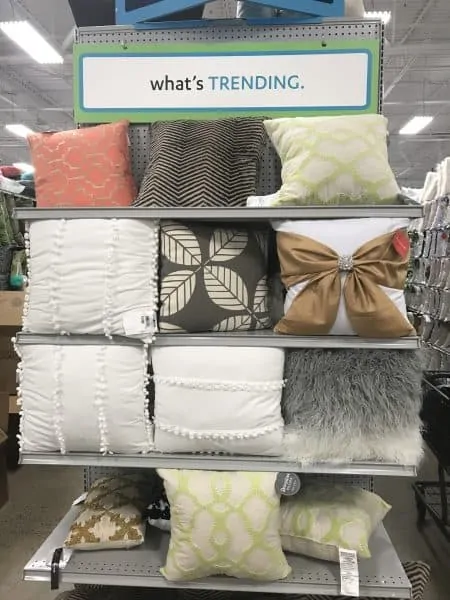 One of the things I appreciate most about At Home is that even though you'll find a great deal, items aren't scattered throughout the store all willy-nilly. To the contrary, the store is organized clearly by section and then each section is beautifully organized by theme and color.
5. Fill in with Fun Accessories
This is my favorite part. I love finding cute accessories that compliment both my decor theme and my passions. It didn't take me long once inside At Home to discover accessories that were both on trend and extremely affordable.
I don't know about your teenage girls, but mine is obsessed with cacti, gnomes, and llamas…and it turns out all those seem to be quite trendy right now. So imagine my delight to discover a plethora of cute cacti starting at just $2.99!
That way, even if she does change her mind in a year (or sooner), we won't break the bank when we need to switch out accessories again.
So there you have it, 5 easy ways for redecorating a teenage girl's room on a budget. Honestly, these five steps apply to any room redecoration project.
I hope these tips help you as much as they've helped me. And when there's clarity at the beginning of a project, the end result will be even more successful in the end.
But if there's anything at all that you take away from this lesson in room decor, it's to let your personality shine through in every project you undertake. No matter what your budget is, if you're patient, you'll be able to find the perfect piece at the perfect price.