This post may contain affiliate links, which means we may receive a small commission when you make a purchase at NO additional cost to you. Thank you for supporting our site in this way!
Would you want me to let you know if I discovered how to save 30-55% off fine jewelry at Macy's? I thought so.
Then wouldn't you also want me to share a coupon code for an additional 20% off? That's what I figured.
How to Save Over 50% off Fine Jewelry at Macy's
Fine is such a funny word, isn't it? In my humble opinion, "fine" can get a bad rap.
Think about it, when you ask someone how they're doing and they respond with "fine", it seems vague and ambiguous. Is it a good fine? Bad fine? Fine can be so average.
Yet when it comes to fine jewelry, fine means anything but average.
In fact, the dictionary defines "fine" as: "of high quality". And that's exactly what you'll find when you shop for fine jewelry at Macy's.
My Favorite Fine Jewelry Finds at Macy's
I've previously shared my favorite men's fine jewelry finds at Macy's, but this sale is the perfect time for me to share my favorite fine jewelry finds at Macy's for us ladies.
Let's start with a gusto!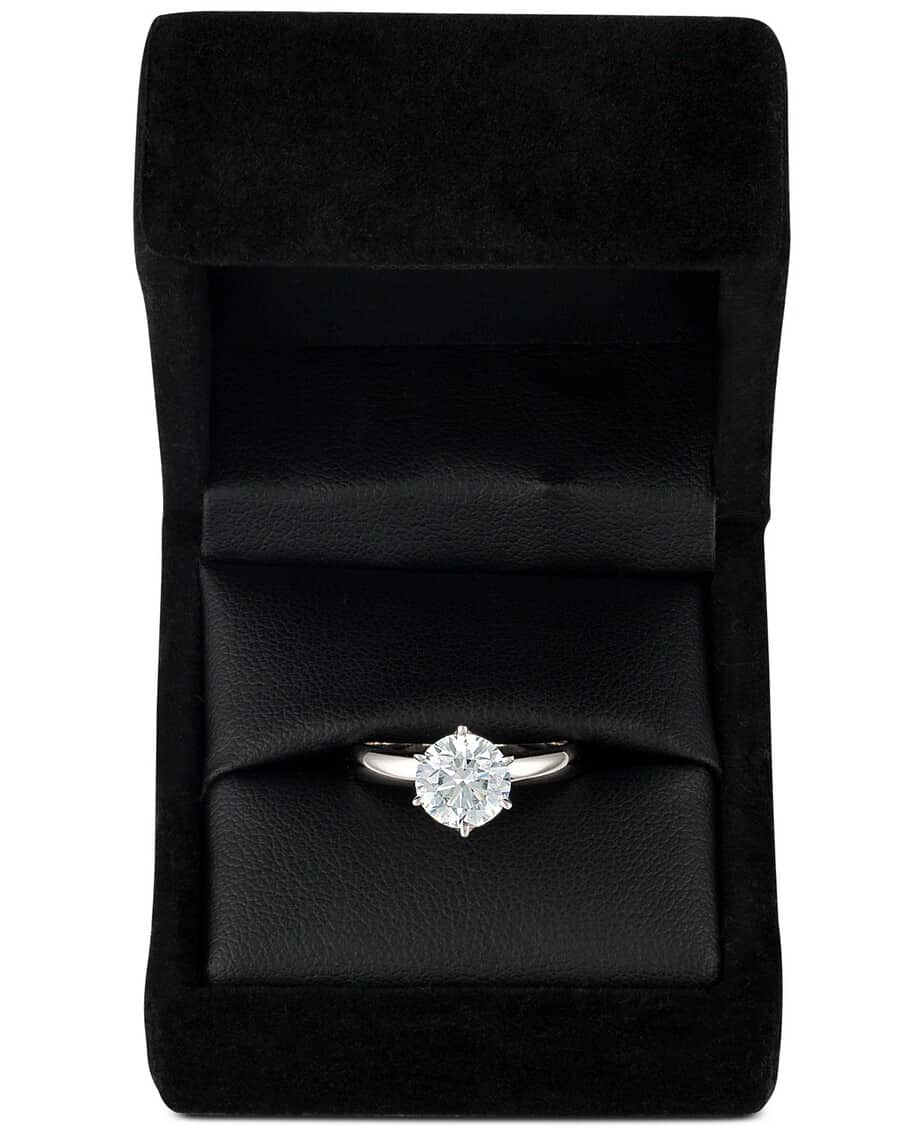 I recognize this likely isn't a piece of jewelry you'd buy for yourself, but I'd be remiss if I didn't tell you about the deal you can get right now on this best-seller.
I'm typically telling you how to save $5 or $10 on an item, but I can literally save you tens of thousands of dollars with this one deal alone! If you're on the verge of getting engaged, you might just want to share this deal with your future mate.
SHOP: Diamond Solitaire Engagement Ring
2. TruMiracle Diamond Channel Halo Engagement Ring
If the price tag of the engagement ring above still scares you a little, let me offer you an engagement ring that looks like the real thing, but is a bit of a miracle: the TruMiracle Diamond Channel Halo Engagement Ring.
Where else can you find a 1ct engagement ring for under $800? This would even make a great compliment ring in addition to your engagement ring. At over 65% off, this deal is too good to pass up.
SHOP: TruMiracle Diamond Channel Halo Engagement Ring
3. Giani Bernini Cubic Zirconia Studs
A post on my favorite Macy's jewelry would be remiss without my go-to piece: Giani Bernini Cubic Zirconia Studs.
I always get compliments on my diamond stud earrings, but no one ever realizes they are cubic zirconia. And because I can get these for just over $10 at Macy's when I shop at the right time (like this fine jewelry sale), I never feel guilty if I lose one!
SHOP: Giani Bernini Cubic Zirconia Studs
Macy's Bonus Buy Diamond Pendant
On top of the incredible savings you'll find during the Macy's SHINE sale, the bonus buy diamond pendant is a can't miss purchase.
All you have to do to get a diamond pendant for $59.99 is to make a fine jewelry purchase. This 1/4ct sterling silver pendant is valued at $250. So even if you didn't want a diamond pendant for yourself (though I don't know if we can still be friends if that's the case), imagine the face of the friend you could gift it to when they opened it up!
Step-by-step directions for how to get your diamond pendant.
Macy's Coupon Code for Additional Jewelry Savings
You may already know about the Macy's sale this weekend, but I promised you a Macy's coupon code specifically for additional jewelry savings, and that's exactly what I'm going to give you.
You'll find Macy's fine jewelry on sale between 30-55% off between August 7-18, 2019. But when you use the code SHINE when you shop, you'll get an additional 20% off. That means depending on the pieces you love, you can save up to 2/3 off the original price!
Macy's SHINE Sale Details
Macy's SHINE Sale Dates: the Shine sale typically happens every August
Coupon Code: SHINE
Where to shop: Macys.com
Restrictions may apply.
Now that I've shared my favorite Macy's fine jewelry pieces with you, I'd love to hear your favorites below.
This post was originally sponsored by Savings.com. I've continued to update it because it's such a good deal!