This post may contain affiliate links, which means we may receive a small commission when you make a purchase at NO additional cost to you. Thank you for supporting our site in this way!
Still need the perfect Father's Day gift? Allow me to show you how you can save more than half off during the Macy's Men's Fine Jewelry Sale just in time for Father's Day
Does He Need Another Watch?
I'll admit it, I'm not a big jewelry girl. But that's not the case for my husband. Not only does he love fine jewelry, he would consider himself a bit of a watch aficionado.
One might even compare the way he feels about watches to the way most women feel about shoes.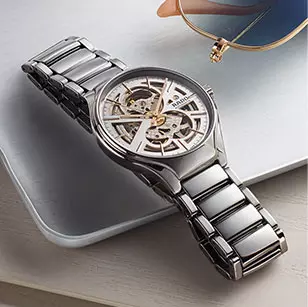 And he doesn't like just any watches: the bigger the face, the better. In fact, his brother once joked that his watches look more like a wall clock.
So if the man in your life appreciates fine jewelry as much as my man does, allow me to show you how to give dad a great gift for less this Father's Day.
Save 55% off at the Macy's Men's Fine Jewelry Sale
Macy's is running a great promotion where you can save up to 55% off men's fine jewelry, just in time for Father's Day this Sunday. (You do realize Father's Day is this Sunday, right? Ok, just checking.) 
While there are literally thousands of men's jewelry deals you can take advantage of, there are a few special buys I wanted to point out.
Men's Accessory Sets
One way to make your gift dollars stretch even further is to buy a gift set on sale and then split it up. Take this Sutton by Rhona Sutton Men's Gold-Tone Decorative Cuff Links & Tie Bar Set for example. The set comes with two cuff links and a tie bar for $115.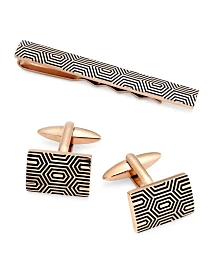 Purchasing this set also qualifies you for the $24.99 Bonus Buy (more details on that below). Now you have three men's fine jewelry items all for under $140! Imagine giving dad a dress shirt with the cuff links, grandpa a tie with the tie-bar and your favorite uncle the Bonus Buy bracelet.
The Alternate Wedding Band
Hear me out on this one: does dad have a spare wedding band?
Think about it. Sometimes the wedding band you pick when you get engaged doesn't reflect dad's style today. Or perhaps it's now too small…or too big. Or maybe he's always afraid of losing it at the gym or on vacation.
My husband chose a gold band when we got married because I love yellow gold. But not only is that not his style, he chose a square-edged style that wasn't very comfortable.
A few years ago, we decided to find an "alternate" wedding band for him to wear in the interim until he could lose some weight and his original ring would fit more comfortably again. Not only does he like wearing it more, he prefers to wear the new ring when we travel so he doesn't worry about something happening to the original.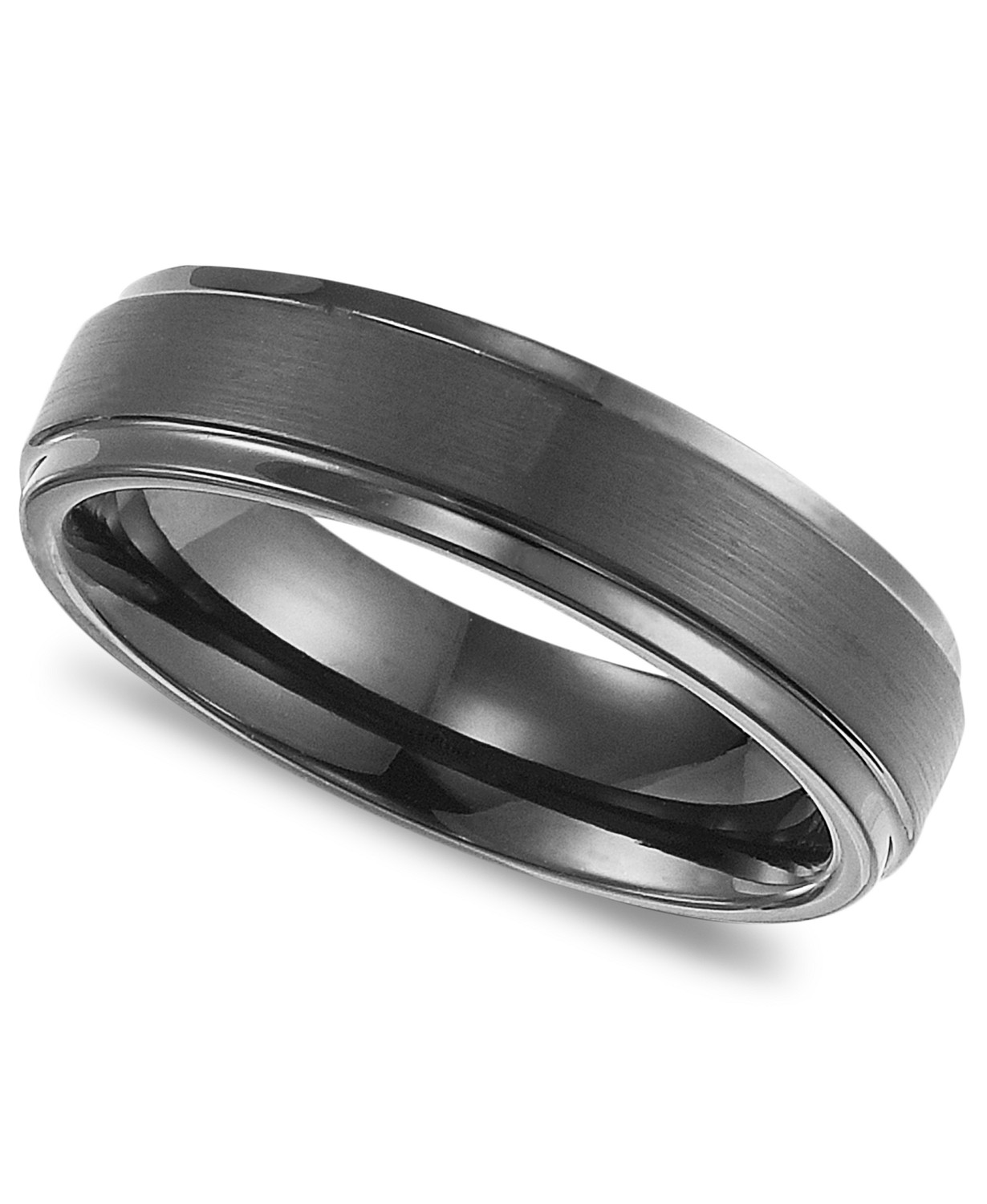 This Triton Tungsten Carbide Ring is not only very trendy, it's also a comfort fit style, so dad will look good AND feel good when wearing it. Normally $360, it's only $189 at Macy's right now when you use code DAD.
The Best Seller
Finally, I wanted to show you the best-seller when it comes to men's fine jewelry at Macy's: the Esquire Black Leather Braided Anchor Bracelet in Stainless Steel.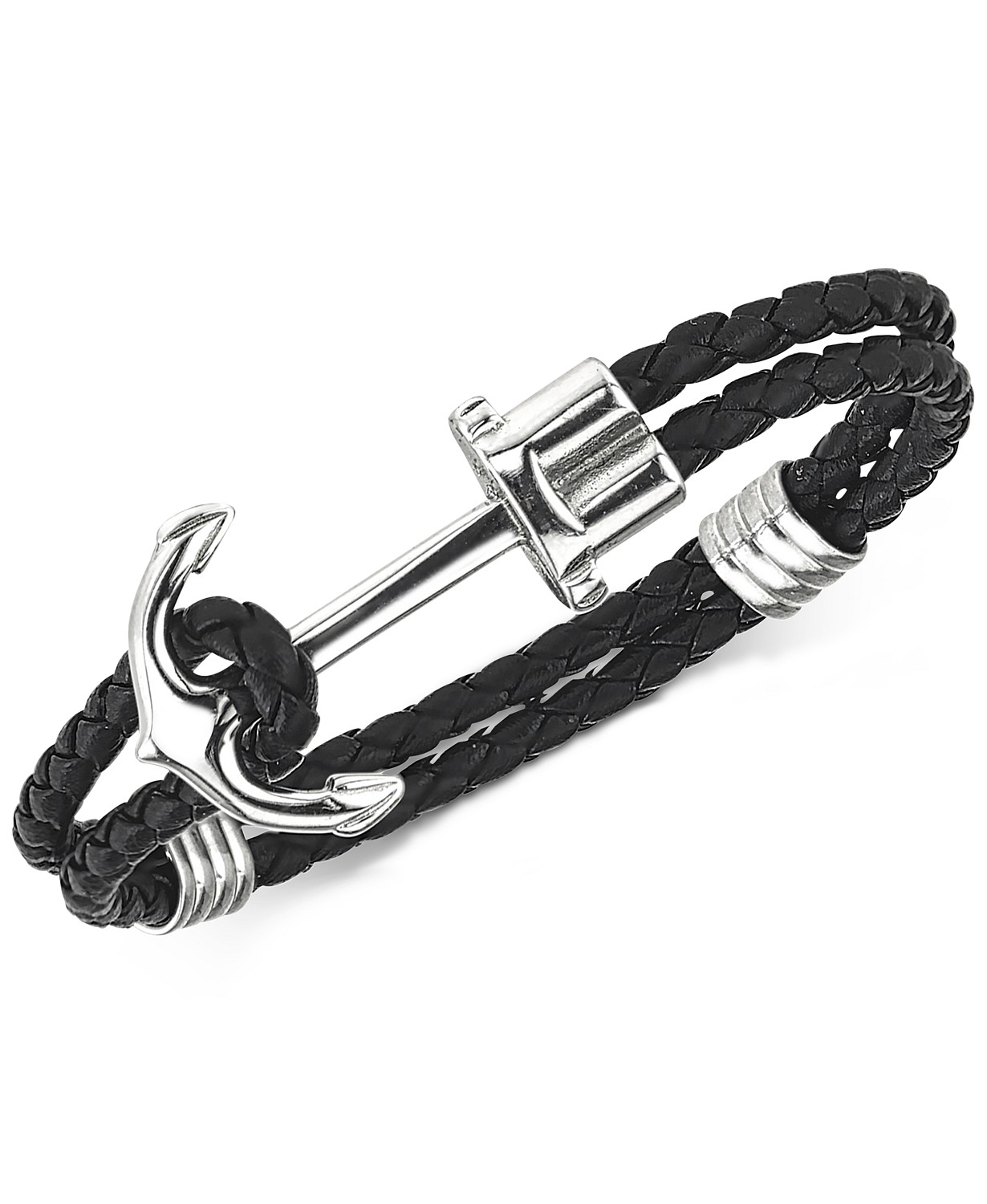 I don't know how men dress where you live, but here in Nashville, I see more bracelets on men than women these days. While this piece still qualifies as fine jewelry, it also qualifies as on-trend.
Macy's Bonus Buy Bracelet
I promised above that I'd tell you more about the Bonus Buy Bracelet. Macy's is offering an Esquire men's chain bracelet for $24.99 (a $175 value) with any purchase of $25 or more.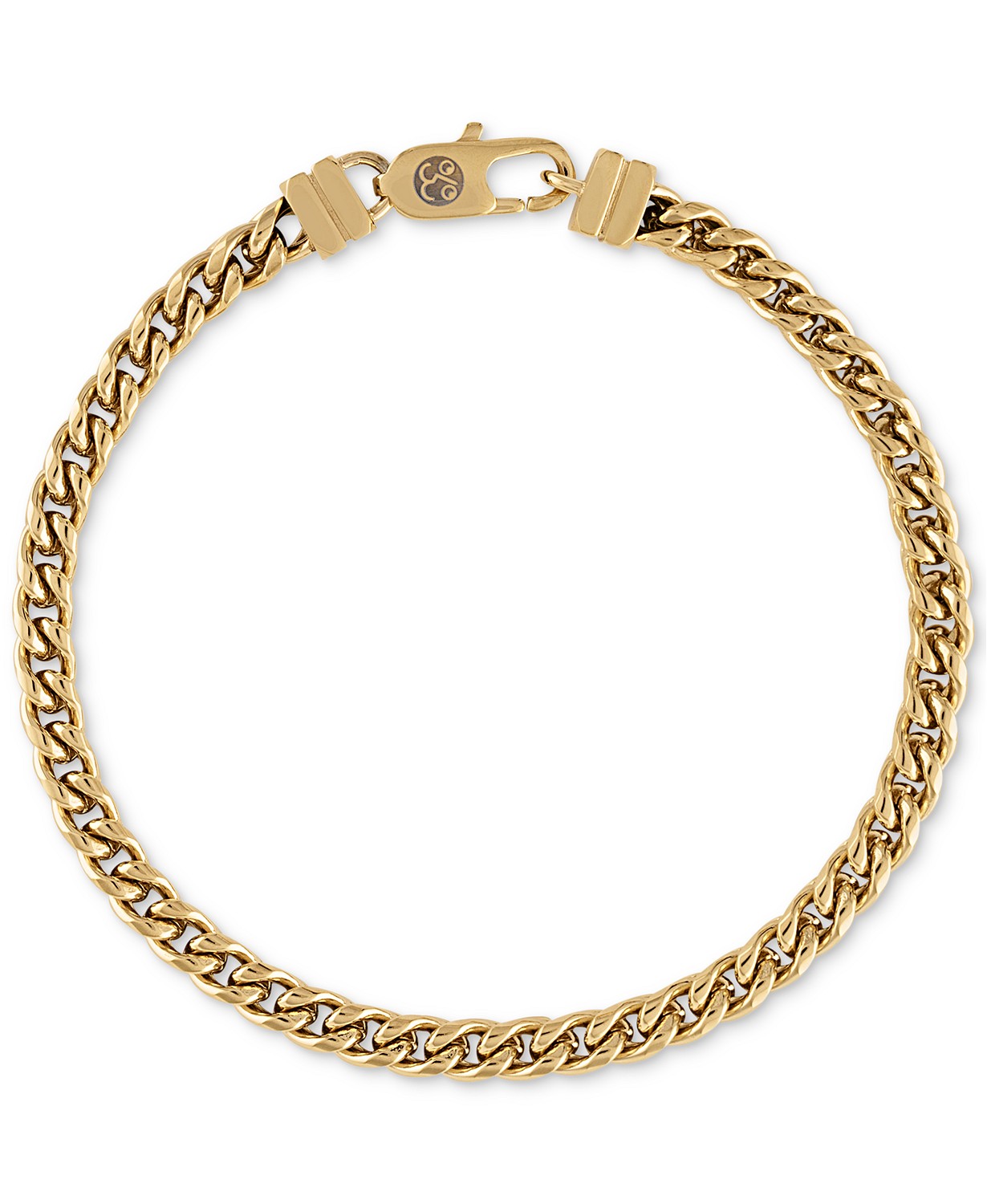 This bracelet retails at $175, so at $24.99, they're practically giving it away! Honestly, I'd consider grabbing it now and saving it for Christmas if you've already bought another jewelry piece for dad.
So there you have it, three options from Macy's men's fine jewelry sale that you can still get in time for Father's Day this weekend. And if your dad has different taste than the men in my life, trust me, there are plenty of options on sale to choose from. Just make sure you don't wait until Saturday to shop if you want to choose from the best selection.
As always, I keep track of the Macy's Sale Schedule so you don't have to. Check back often for all things Macy's.