This post may contain affiliate links, which means we may receive a small commission when you make a purchase at NO additional cost to you. Thank you for supporting our site in this way!
Another new Lilly Pulitzer Sale has arrived! The Lilly Pulitzer Spring Fling Sale is the only Lilly Sale of the spring season and you'll save 30% off.
Lilly Pulitzer Spring Fling Sale 2023
For the first time ever, a spring Lilly Pulitzer sale sprung up. At first glance, The Lilly Pulitzer Spring Fling Sale isn't as big of a discount as other Lilly sales, like the Lilly Sunshine Sale.
Find out the latest FREE Lilly Pulitzer Gifts with Purchase
The season's one and only sale offers 30% off online at LillyPulitzer.com and in Lilly corporate stores.
The BEST Deal on LillyPulitzer.com
Even though the website clearly says everything is 30% off, I found one dress that's almost 75% off! The Lilly Pulitzer Kipton One-Shoulder Romper is on sale for just $62.30. (Regular price is $218.) Can you believe it?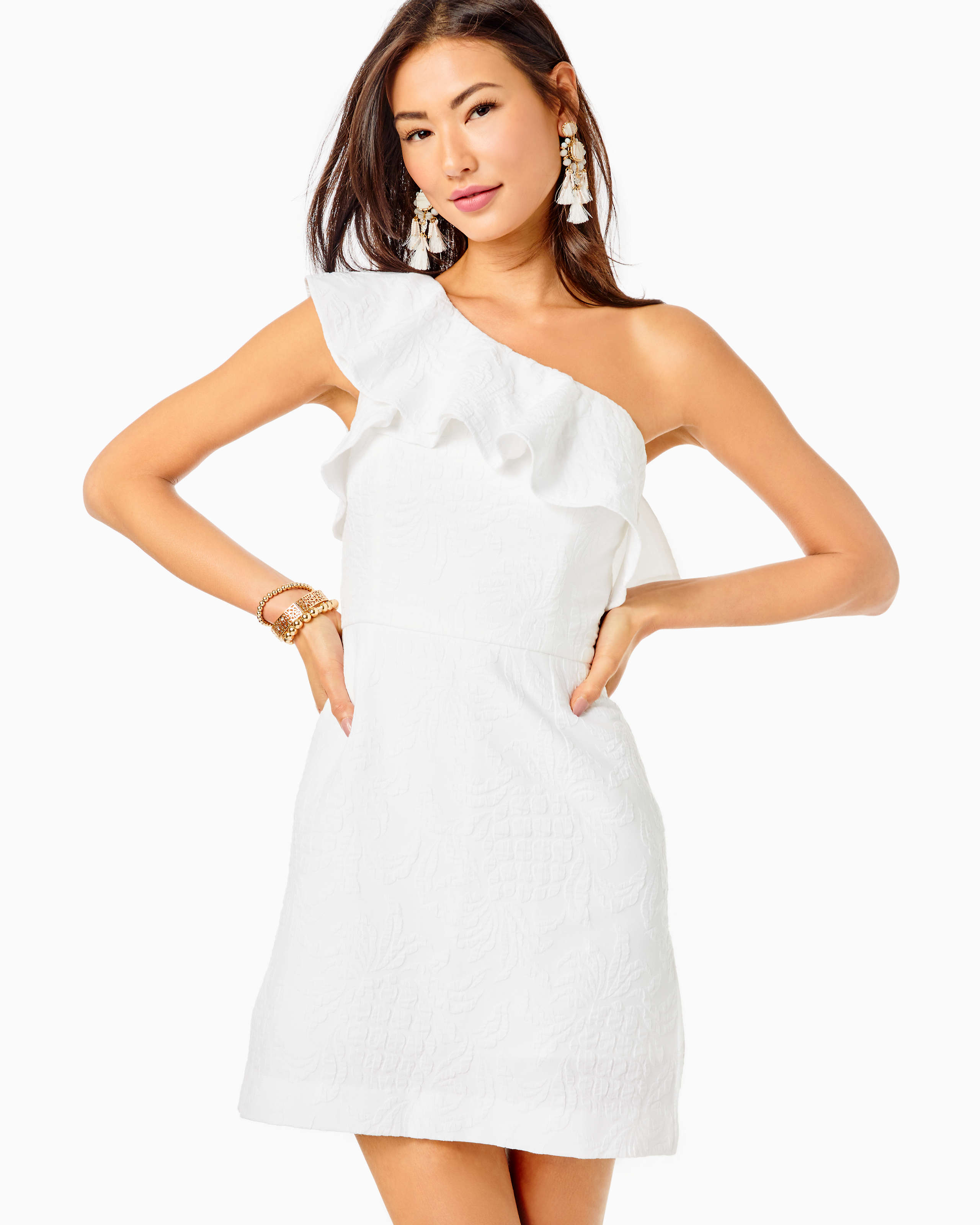 Lilly Pulitzer Deals Under $20
Who would have thought you could find Lilly Pulitzer Deals under $20? During the Lilly Spring Sale you can!
I found these Lilly Swizzle earrings for only $19.60:
Lilly Pulitzer Deals Under $30
If you're looking for Lilly Pulitzer deals under $30, you'll find many styles of the runaround hat.
Top 13 Lilly Pulitzer Dresses Under $100
Typically there are only a few Lilly t-shirt dresses you can find under $100. During the Spring Fling sale, I couldn't believe how many Lilly Pulitzer dresses under $100 I found on sale!
1. Etta V-Neck Dress: $68.60 (Reg $98)
2. Cody T-shirt Dress: $68.60 (Reg $98)
3. Tessa Dress: $68.60 (Reg $98)
4. Brewster Dress: $68.60 (Reg $98)
5. Adley Short Sleeve Dress: $75.60 (Reg $108)
6. Belden T-Shirt Dress: $75.60 (Reg $108)
7. Kristen Swing Dress: $75.60 (Reg $108)
8. Diann Dress: $75.60 (Reg $108)
9. Camilla Swing Dress: $82.60 (Reg $118)
10. Lorina Swing Dress: $82.60 (Reg $118)
11. Geanna Swing Dress: $82.60 (Reg $118)
12. Norris Dress: $89.60 (Reg $128)
13. UPF 50+ Sophiletta Dress: $96.60 (Reg. $138)
Spring Fling Announcement
Lilly Pulitzer made the Spring Fling Sale announcement on their Instagram page on April 13.
Usually we get a little more notice before a Lilly sale. But this time we found out just hours before the sale started. (Otherwise I would have given you a preview of what to look for in this sale).
The sale is sitewide with just a few exceptions. You don't even need a discount code. The price is automatically marked down through Sunday.
Lilly Pulitzer Sales
Did you know there is an art and a science to shopping Lilly Pulitzer Sales? I've been shopping at Lilly Pulitzer for decades. So I've figured a few things out when shopping for Lilly Pulitzer Deals.
Check out some of my best Lilly shopping tips here:
One other way I love to save with Lilly is with Lilly Pulitzer free gifts. Though technically not a sale, I think of this as added value. Keep in mind, it's only a good deal if you already wanted to buy something.