This post may contain affiliate links, which means we may receive a small commission when you make a purchase at NO additional cost to you. Thank you for supporting our site in this way!
The 2011 Nashville Nutcracker was a performance unlike any I've ever seen. I never thought I'd describe the Nutcracker as "unique", but Nashville Ballet's version of this classic was exactly that.
Mesmerizing. Magical. A must see…And these were all things I realized before the first act was even finished.
Though I was offered two tickets for the show weeks ago, I decided not to tell my daughter and surprise her instead. Am I glad I did! The look on her eyes as we walked into TPAC was indescribable! At that very moment, I knew this was going to be a Christmas tradition for many years to come.
What I didn't realize was just how special this performance was going to be. We quickly learned that this classic show was unique to Nashville. Not only had some the sets been modeled after the Belle Meade plantation, but also had elements of Nashville throughout the show. Taking place in Nashville circa 1897, we were treated to images of the Parthenon and more that brought us back to the heart of what makes this city so great.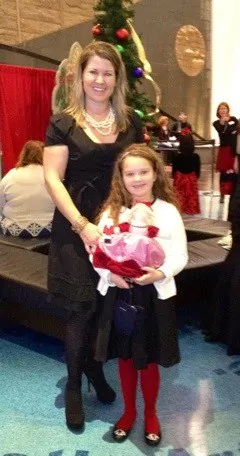 If you know anything about me, you know I do not have a great attention to detail, especially when it comes to decor and design. But these sets and costumes were exquisite; they absolutely blew me away! In fact the sugarplum fairy kingdom in the second act (whose whimsy was reminiscent of "It's a Small World) was unlike anything I've ever seen in a production such as this.
I don't know whether or not the Nashville Nutcracker is the same year after year, but if you are able, run to see the final performances on Sunday, December 18. You will thank me later!