This post may contain affiliate links, which means we may receive a small commission when you make a purchase at NO additional cost to you. Thank you for supporting our site in this way!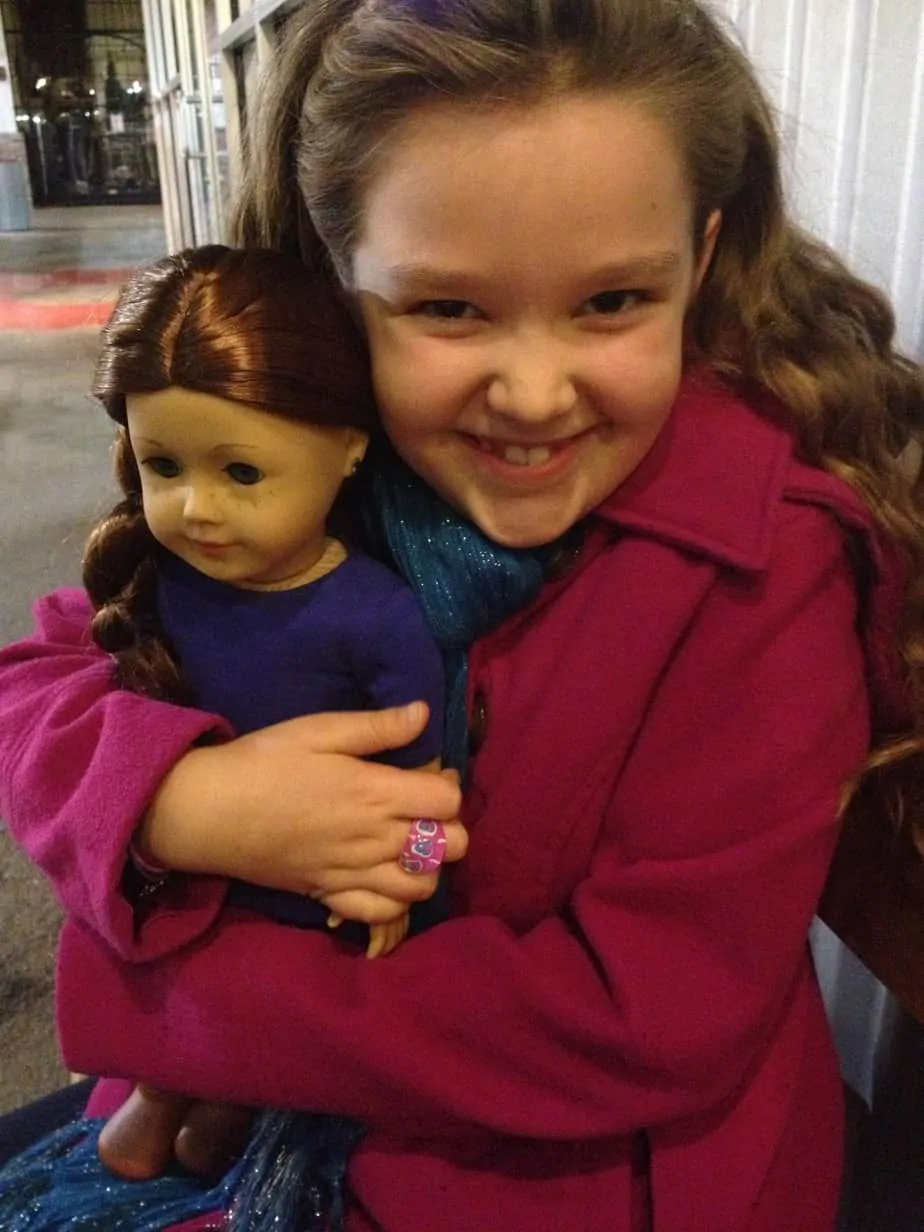 You may remember not long ago when I shared about the Saige American Girl doll scavenger hunt I came up with to surprise my daughter with the 2013 American Girl Doll of the Year.
I also had the pleasure of hosting a Saige American Girl Doll giveaway earlier this year. I received SO many amazing responses, both here and on my YouTube channel, from loved ones who wanted to win a Saige doll for that special little girl in their life that I asked my friends at American Girl if I could giveaway another Saige doll in time for Christmas…and they agreed!
But the difference with this time around (other than the fact that one of you is going to make some little girl VERY happy just in time for Christmas!) is that I also get to give away the "An American Girl: Saige Paints the Sky" DVD.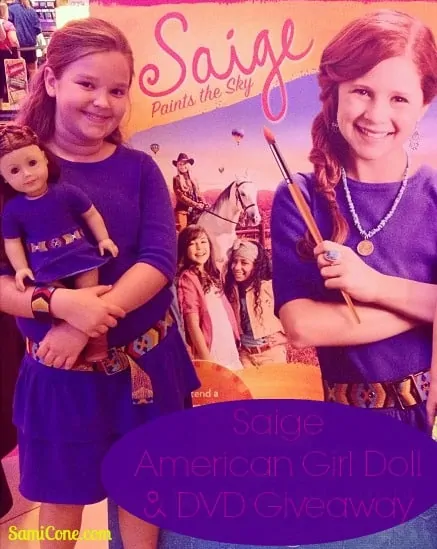 An American Girl: Saige Paints the Sky was the first American Girl movie we actually got to see in the movie theater. The first very first American Girl movie we ever saw was "McKenna Shoots for the Stars" last summer (which we based Kariss' American Girl Gymnastics Birthday Party on). Then we got to catch up on some of the 'classic' American Girl movies on our #GirlMom American Girl Weekend in Atlanta this past spring…those seriously made me cry!
I have to admit, after seeing "Molly: An American Girl on the Home Front" & "Kit Kitredge: An American Girl", I wasn't as impressed with Saige's movie debut, but it did have an amazing musical finale coupled with a great anti-bullying message…and my daughter loved it, so that's what was ultimately important.
So if you want to watch Saige's DVD yourself while snuggling up to your favorite little girl while she cuddles her new Saige American Girl Doll, you'll definitely want to enter my giveaway below!
a Rafflecopter giveaway

Good luck! And if you're looking for one of the most unique ways to play with and store your girl's American Girl dolls, check out the FIRST dollhouse made especially for 18″ dolls, My Girl's Dollhouse! (use code SAMICONEMGD13 from Nov 15 – Dec 15 to get an extra 5% off)
Disclosure: American Girl provided the Saige doll & DVD for me to giveaway to one of you, but I was not compensated for this post otherwise…I was just excited to be able to bless one of you with this special gift! However, if you do purchase the My Girl's Dollhouse or the American Girl movies through the affiliate links in the post above, I will make a small commission that helps me continue to bring you great opportunities like these.